Bitcoin falls under $8,000 -- crypto market down to $360bn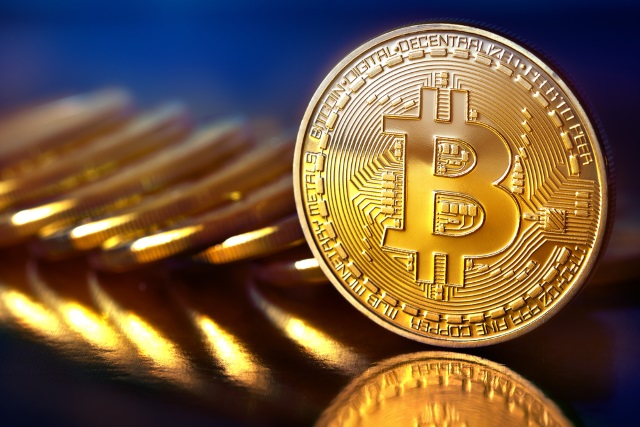 Towards the end of last year, it wasn't unusual for the major players in the cryptocurrency market to rise by double digits on a daily basis. They were reaching absurd levels, which were incredibly hard to justify even by crypto standards. Even though I like the market and understand the merits of some technologies, I dare anyone to explain with a straight face how Dogecoin -- which hasn't been updated in years -- and its ilk skyrocketed in valuation.
The market has seen some massive pullback in 2017, right after it peaked at over $830 billion. This should not surprise anyone who's keeping an eye on the crypto scene, but it does give the so-called "traditional media," which seems clueless when it comes to reporting about this industry, reason to talk about these things like it's the end of the world. Every. Single. Day.
One of the biggest screw-ups in crypto reporting came this week, after India's finance minister suggested that the government is looking to crack down on illegal activities surrounding cryptocurrencies. That's basically what every government should strive for, and normally this comment shouldn't move the market in either direction no matter where it's coming from.
A friend of mine called this "fake news," and, while I wouldn't normally use this term, I wholeheartedly agree in this case. Why? Because the minister's statements were portrayed as a ban on cryptocurrencies in India. I wrote about India's relationship with the market last year and, based on what was said at the time, this is highly unlikely to happen. The government is looking at ways to regulate the market, not ban cryptocurrencies.
If the news outlets can't find qualified people to write about the crypto scene or understand statements related to this topic perhaps they shouldn't try to report on it. Savvy readers will see through it, but many won't, which can trigger further losses in a market that is already in a deep correction.
Which brings me to this: Bitcoin now sits at under $8,000, a level which it first broke in November of last year. The whole market is down to around $360 billion in valuation, which is the lowest that it's been this year. All the majors are in the red, posting double-digit losses. Even Ethereum, which was holding well the other day, is down below $800.
Bitcoin is actually the strongest major today, with a loss of just 16.28 percent on a daily basis. Ethereum is nearing a 30 percent loss. The most-affected top 10 players are Ripple, which is down by 36.55 percent, and Cardano, which is down by 38.52 percent. If you want to see what the whole scene looks like, you can go to Coinmarketcap.com to check out all the cryptocurrencies that matter.
I am not an analyst, so if you want to look at charts you should check out what pundits say, but, based on the market's trajectory, it is hard to believe that this descending trend will last for much longer. It's easy to get driven by feelings and make judgment calls as such, but I'd advise anyone who's invested in this market to keep a clear head. Nothing spells major losses like panic selling.
Image credit: ulchik74 / depositphotos