Apple launches free repair program for 'No Service' iPhone 7 bug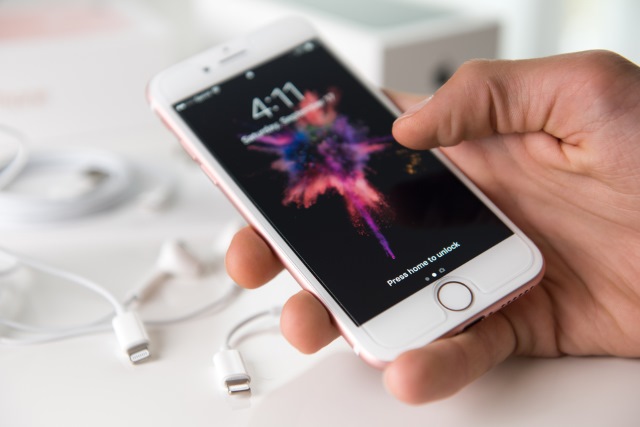 Apple has launched a new repair program aimed at iPhone 7 users who are experiencing a "No Service" problem. Apple says that affected models that were sold since September 2016 will be repaired free of charge.
The company explains that the No Service bug only affects a "small number" of handsets, and it is caused by a failed component on the main logic board. So which handsets are covered, and how do you go about claiming your free repair?
Apple says that the problematic iPhone 7s were sold in China, Hong Kong, Japan, Macao, and the US between September 2016 and February 2018. The specific model numbers are A1660, A1780 and A1779 and anyone whose phone is displaying a "No Service" message even when signal is available is told to contact their nearest Apple Authorized Service Provider, Apple Retail Store or Apple Technical Support. Apple stresses that iPhone 7 owners should not contact their mobile carrier.
In a statement issued on its support website, the company says:
Apple has determined that a small percentage of iPhone 7 devices may show "No Service" in the status bar (even if cellular coverage is available), due to a component that has failed on the main logic board.

These affected units were manufactured between September 2016 and February 2018 and sold in China, Hong Kong, Japan, Macao, and the U.S. See below for iPhone 7 model numbers that are covered in this program.

If your device exhibits the symptom described above, Apple will repair your device, free of charge. Your iPhone will be examined prior to any service to verify that it is eligible for this program. This program only applies to iPhone 7.

Apple will be contacting customers via email who may have paid for a repair related to this issue to arrange for reimbursement. If you believe you paid for a repair related to this issue, and have not received an email from Apple by the end of March 2018, please contact Apple.
Any existing problems -- such as a cracked screen or other damage -- needs to be addressed (and paid for) before the No Service issue can be fixed. Apple points out that the program doesn't extend the standard warranty coverage of the iPhone 7.
Image credit: Anna Hoychuk / Shutterstock