OnePlus 5T in Lava Red arrives just in time for Valentine's Day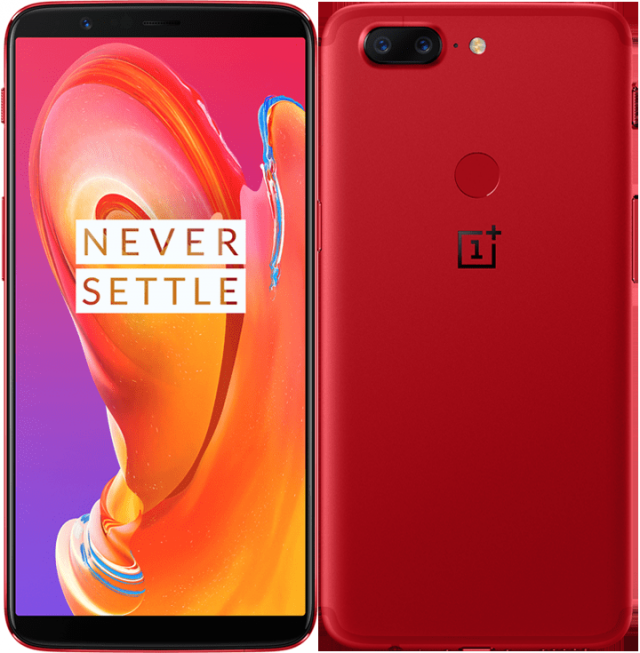 In a world where smartphones only seem to be available in black, white or gold, it's nice to see something different. The OnePlus 5T in Lava Red, which launches tomorrow in anticipation of Valentine's Day, is a perfect example.
As its name suggests, it's red. And it looks pretty cool, if you ask me. I've been using the Midnight Black model in a red silicone case for the past couple of months and, if I could switch, I wouldn't think twice about it.
OnePlus pitches the Lava Red model as "the perfect gift" for Valentine's Day, so it's likely to be available for a limited time. But, after the holiday ends, I would like to see it added to the color lineup.
The Lava Red OnePlus 5T will be available starting tomorrow, 10am ET, from the company's online store. It costs $559, which is the same price as for the 128GB OnePlus 5T with 8GB of RAM in Midnight Black.
OnePlus also announced four discounted bundles for Valentine's Day, which have a 15 percent discount over the original price. They're called Keep The Music Alive (two pairs of earbuds, $33.91), Adventure With You (two backpacks, $117.30), Love Will Protect Us (two cases, $50.91) and Let's Stick Together (two cases, $33.91).
You can check the bundles by hitting the link above. These offers, including the Lava Red model, are available in US and Europe. Prices will vary, depending on the market.