CORSAIR launches Obsidian Series 500D PC case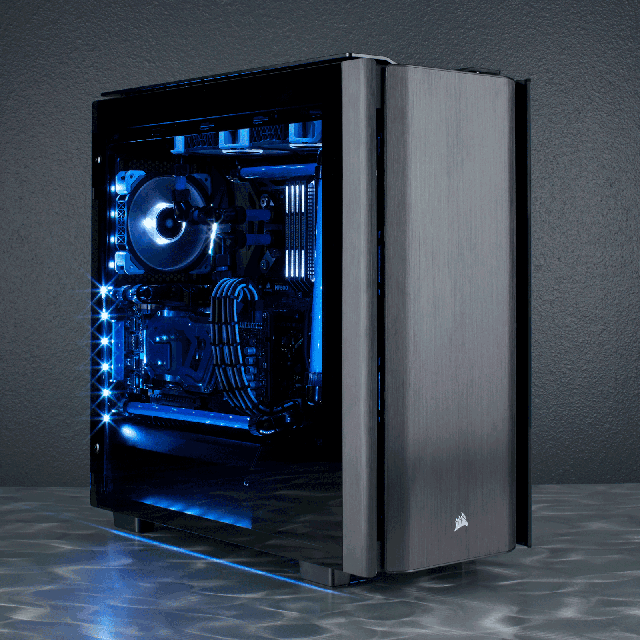 When it comes to art, some people paint. Other people write music. PC builders express themselves artistically too, by creating beautiful computers. If you don't think PC building can be art, you are quite mistaken.
One of the most important components of a PC build is the case. True, it doesn't make much of an impact on performance, but a well designed chassis can technically improve cooling. Ultimately, having an aesthetically pleasing case does matter, as it can make the PC user happy. Today, CORSAIR launches a drool-worthy full ATX case called "Obsidian Series 500D."
"Two included SP120 cooling fans and CORSAIR Direct Airflow Path design channel cool air where your PC needs it most, with room for up to six 120mm cooling fans or up to a 360mm radiator for the most ambitious cooling setups. Fan trays in the roof and front make installing fans and radiators a breeze, while easily removable front, roof and floor dust filters ensure your build looks amazing and stays that way," says CORSAIR.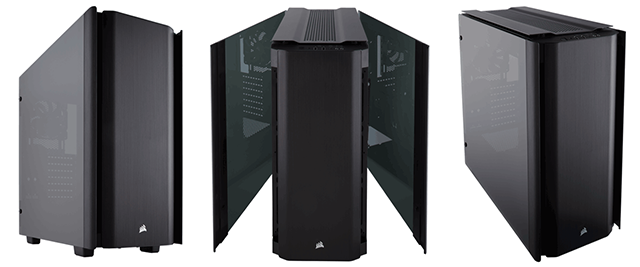 The company further says, "Dedicated, easy-to-use, mounts for up to two 3.5in HDDs and three 2.5in SSDs provide room for expansive storage space, while a PSU shroud and dedicated cable channel behind the motherboard mean that it's easy to make your build look great. Super-speed USB 3.1 Type-C front panel connectivity and a vertical GPU mount ensure the 500D is future-proof too, ready for not just your next PC build, but many more to come."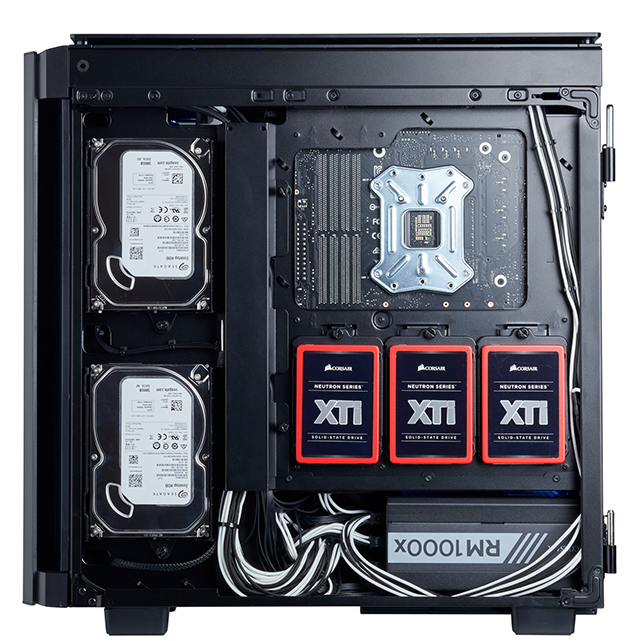 While having a window on the left side of a case is commonplace, having them on both sides is not. CORSAIR's newest offering has smoked glass side panels on both the right and left. When you combine the smoked glass panels with the black aluminum body, you get a case that is drop-dead gorgeous.
Despite having lots of excellent features and a beautiful design, the 500D is surprisingly affordable at just $149.99. It will be available at both Amazon and Tiger Direct very soon.