Google's Slack alternative Hangouts Chat exits beta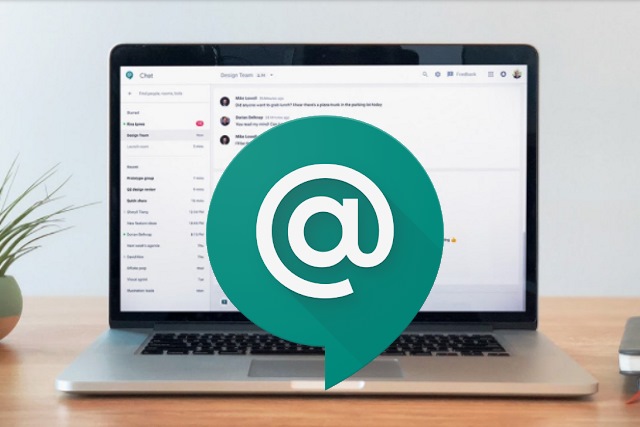 After a period of beta testing, Google is unleashing Hangouts Chat on the world. Despite the name crossover, the service is completely separate to Google Hangouts, and over the course of the next few days it will be made available to all G Suite users.
Hangouts Chat competes directly with the likes of Slack and Microsoft Teams, allowing for easier workplace communication and collaboration. The service can be used on the web, and there are Windows, macOS, iOS and Android apps available. Google is emphasizing not only how it integrates with other Google products, but also support for bots.
Hangouts Chat has been designed to be used by large groups of people, making it suitable for small businesses as well as larger organizations. A chat group can be broken up into smaller rooms -- which can be tailored to different tasks or projects for example -- and each of these rooms can house up to 8,000 participants.
For now, Hangouts Chat supports 28 languages, and there are 25 bundled bots that can be used to help automate tasks and use other Google services such as Drive and Calendar.
Google says:
Available today, Hangouts Chat makes it easy to collaborate efficiently so teams can make faster decisions. With team chat rooms and threaded conversations, powerful search functionality and intelligent bots that connect workflows and speed up tasks (even with 3rd party apps), you can work on projects from one spot -- like opening a new store location or launching an advertising campaign. Chat has deep integrations with other G Suite apps like Google Drive, Calendar and Hangouts Meet, and built-in security to meet retention, eDiscovery and regulatory/compliance needs for enterprises.
You can find out more at the Hangouts Chat website.