Google Maps gains wheelchair accessibility info in several cities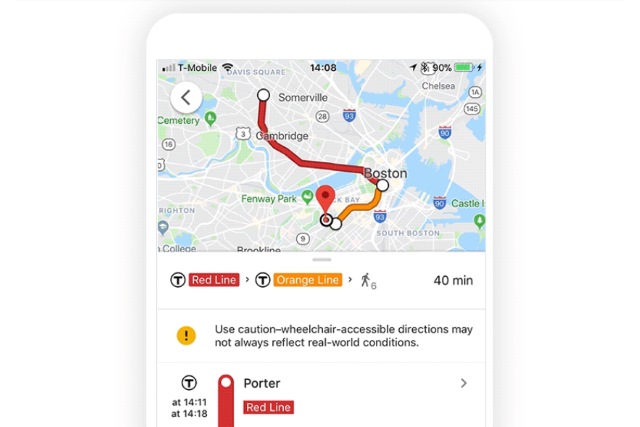 Google is adding some important accessibility information to Maps, letting users see whether or not routes are navigable by wheelchair. The company says the extra data will be useful not only to wheelchair users, but anyone with mobility issues -- as well as parents pushing kids in a stroller.
Starting in London, Tokyo, Mexico City, Boston and Sydney, wheelchair accessible routes are being added, and more will follow as Google working with transport companies to gather the necessary information.
Google recognizes the need many people have to find routes that are free from steps, have elevators, or feature modes of transport that are wheelchair-friendly. The addition to Maps supplements other changes that have been made in recent months that saw Google adding more Street View images to enable people to see what somewhere looks like -- and how easy it might be to get around -- before they set off.
Writing about the new feature, Google says:
To access the "wheelchair accessible" routes, type your desired destination into Google Maps. Tap "Directions" then select the public transportation icon. Then tap "Options" and under the Routes section, you'll find "wheelchair accessible" as a new route type. When you select this option, Google Maps will show you a list of possible routes that take mobility needs into consideration -- for example, whether a transit station has accessible stops, platforms, entrances and exits.  Starting today, this feature is rolling out in major metropolitan transit centers around the world, starting with London, Tokyo, Mexico City, Boston, and Sydney. We're looking forward to working with additional transit agencies in the coming months to bring more wheelchair accessible routes to Google Maps.
Check out the video below in which Google talks about the importance of the new feature of Maps: