HyperX FURY and Impact DDR4 memory kits get even faster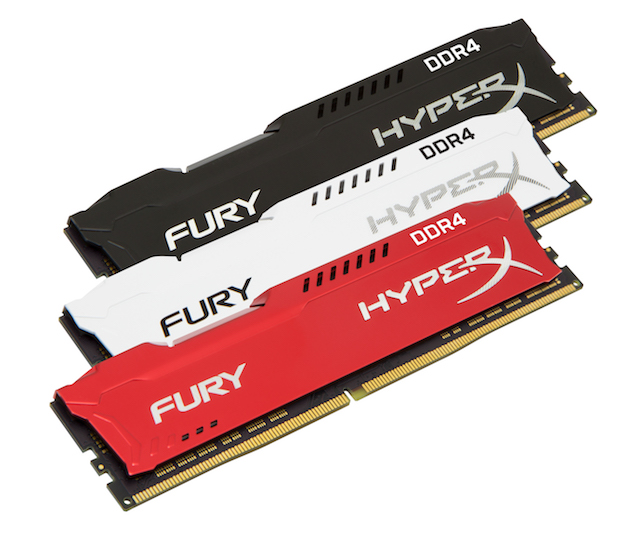 When buying RAM, I cannot stress enough just how important it is to buy a quality brand. Performance aside, troubleshooting bad memory sticks can be an exercise in frustration. When you do discover a defective stick (or sticks) of RAM, the RMA process can leave you without a working computer -- unacceptable. True, defective RAM can come from any company, but they are more likely from budget brands. That is why I urge you to please stick with quality companies, such as G.SKILL and HyperX (the gaming/enthusiast brand of Kingston).
Speaking of HyperX, today, the company announces that its popular FURY and Impact DDR4 memory kits are getting even faster. The former, which is for desktops, will now feature frequencies up to 3,466 MHz. The latter, which is designed for laptops and all-in-one systems, will now be available in speeds up to 3,200MHz.
"HyperX FURY DDR4 is a cost-efficient high-performance upgrade for Intel and AMD's latest platforms for faster video editing, 3D rendering, gaming and AI processing. It features Plug N Play which enables automatic memory overclocking at standard DDR4 1.2v settings. The new FURY DDR4 additions are available in black, red and white low-profile heat spreader color options that feature the stylish signature FURY asymmetrical heat spreader design with black PCB," says HyperX.
ALSO READ: HyperX launches Cloud Revolver gaming headset in beautiful Gunmetal color
The Kingston company further says, "HyperX is also expanding its Impact DDR4 SODIMM family with new higher speeds in capacities up to 16GB modules and kit configurations up to 64GB. Voltages are based on standard 1.2V values, and support XMP profiles for easy overclocking. Upgrading using the Plug N Play feature allows for automatic overclocking to the highest published frequency within the system speed allowance."
HyperX shares the new kit configurations below. They will be available at the usual places like Newegg and Amazon. The Fury sticks are available in red, white, and black, while the Impact SODIMM is limited to just black.

HyperX FURY DDR4 DIMM SKU List (3466MHz versions)
Part Number
Description
Color
HX434C19FB2/8
8GB 3466MHz DDR4 CL19 DIMM 1Rx8
Black
HX434C19FB2K2/16
16GB 3466MHz DDR4 CL19 DIMM (Kit of 2) 1Rx8
Black
HX434C19FB/16
16GB 3466MHz DDR4 CL19 DIMM
Black
HX434C19FBK2/32
32GB 3466MHz DDR4 CL19 DIMM (Kit of 2)
Black
HX434C19FW2/8
8GB 3466MHz DDR4 CL19 DIMM 1Rx8
White
HX434C19FW2K2/16
16GB 3466MHz DDR4 CL19 DIMM (Kit of 2) 1Rx8
White
HX434C19FW/16
16GB 3466MHz DDR4 CL19 DIMM
White
HX434C19FWK2/32
32GB 3466MHz DDR4 CL19 DIMM (Kit of 2)
White
HX434C19FR2/8
8GB 3466MHz DDR4 CL19 DIMM 1Rx8
Red
HX434C19FR2K2/16
16GB 3466MHz DDR4 CL19 DIMM (Kit of 2) 1Rx8
Red
HX434C19FR/16
16GB 3466MHz DDR4 CL19 DIMM HyperX
Red
HX434C19FRK2/32
32GB 3466MHz DDR4 CL19 DIMM (Kit of 2)
Red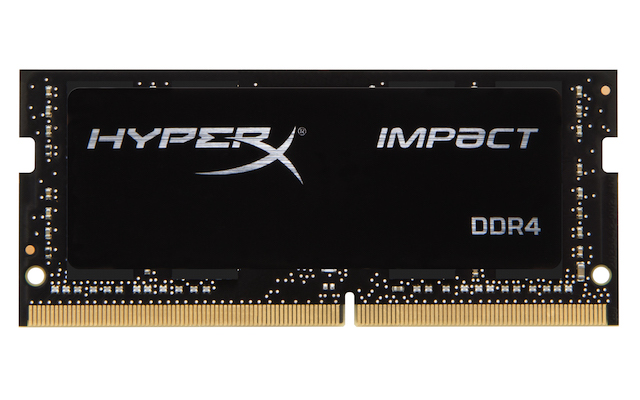 HyperX Impact DDR4 SODIMM SKU Additions
Part Number
Description
HX429S17IB2/8
8GB 2933MHz DDR4 CL17 SODIMM
HX429S17IB2K2/16
16GB 2933MHz DDR4 CL17 SODIMM (Kit of 2)
HX429S17IB/16
16GB 2933MHz DDR4 CL17 SODIMM
HX429S17IBK2/32
32GB 2933MHz DDR4 CL17 SODIMM (Kit of 2)
HX432S20IB2/8
8GB 3200MHz DDR4 CL20 SODIMM
HX432S20IB2K2/16
16GB 3200MHz DDR4 CL20 SODIMM (Kit of 2)
HX432S20IB/16
16GB 3200MHz DDR4 CL20 SODIMM
HX432S20IBK2/32
32GB 3200MHz DDR4 CL20 SODIMM (Kit of 2)