Get 'Applied Network Security' ($23 value) FREE for a limited time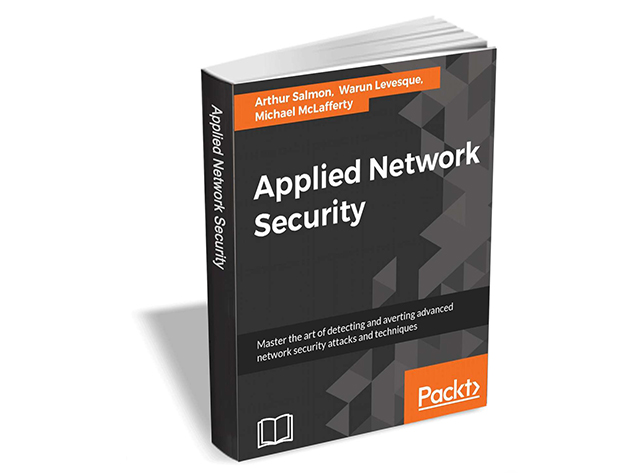 Computer networks are increasing at an exponential rate and the most challenging factor organizations are currently facing is network security. Breaching a network is not considered an ingenious effort anymore, so it is very important to gain expertise in securing your network.
Applied Network Security from Packt Publishing will help you master the art of detecting and averting advanced network security attacks and techniques.
What You Will Learn:
Use SET to clone webpages including the login page
Understand the concept of Wi-Fi cracking and use PCAP file to obtain passwords
Attack using a USB as payload injector
Familiarize yourself with the process of trojan attacks
Use Shodan to identify honeypots, rogue access points, vulnerable webcams, and other exploits found in the database
Explore various tools for wireless penetration testing and auditing
Create an evil twin to intercept network traffic
Identify human patterns in networks attacks
Applied Network Security usually retails for $23, but BetaNews readers can get it entirely free for a limited time.
All you have to do to get your copy for free is go here, enter the required details, and click the Download Now button.
The offer expires on March 29, so act fast.