Nomad 100W USB-C Cable [Review]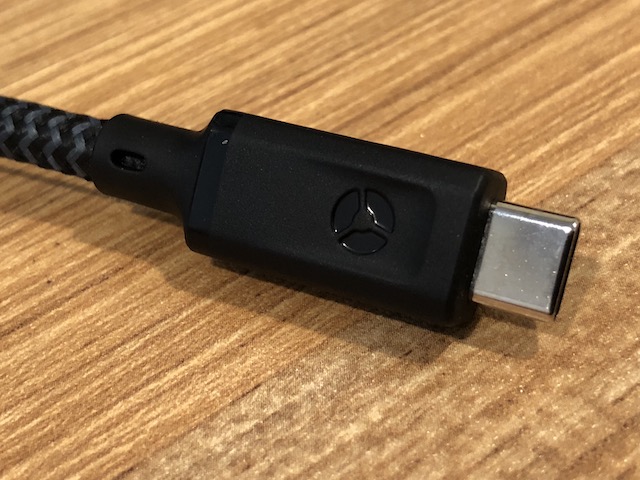 No matter the product, a manufacturer should take pride in what it produces. In a world where technology is largely disposable, it is appreciated when a company creates something that is designed to last. If you go on Amazon these days, and you look to buy, say, a cable, you will be presented with countless unrecognizable brands with inexpensive low-quality offerings. And yeah, saving money is cool, but if you are buying crap, have you really saved anything?
I say all that because I have discovered a new USB-C cable from a company called Nomad that promises to be extremely rugged. Do you need a durable cable? Well, if you travel, absolutely. People that are constantly "on the go" will find themselves often pulling cables out of their bag and then shoving them back in. Not to mention, when you are in an airport or coffee shop, for instance, you may find yourself in awkward positions where the cable faces extra strain on its connectors while charging.
Upon removing the Nomad 100W USB-C Cable from the box, I knew it was something special. It is very thick, as the internal cable is 20 AWG which is reinforced with a kevlar core. The cable has several layers of coating too, including an RF shield, PVC, and 500D braided ballistic nylon. Because of these things, there is a certain stiffness to the cable that communicates its quality through touch, although it isn't too stiff as to make manipulating it difficult.
What I really like about this design, is it makes it hard for the cable to become tangled. In comparison, my much-thinner Apple-branded USB-C cable often gets knotted, and as a result, it has kinks and bends that make me question its longevity. In my testing, I never pulled Nomad's cable out of my bag and found it to be an unwieldy mess.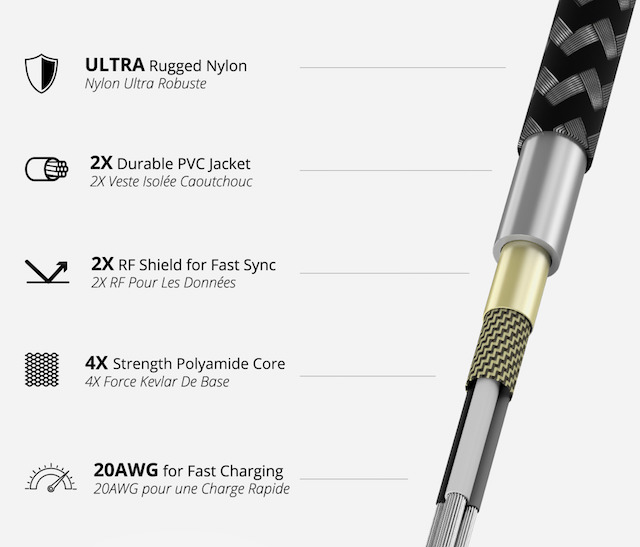 On each end of the cable -- where the USB-C connectors are -- there is a thick plastic that protects from strain. It feels very solid, and gives me confidence that it will last a long time. Nomad says the USB-C connectors have been tested for an impressive 4,000 flexes. The company claims this meets "military specifications."
The connectors themselves are solid pieces of machined aluminum, which is a sign of high quality. Cheaper quality USB-C cables will show a seam where the bent metal is joined together -- you don't want that.
From a performance standpoint, the cable can provide up to 100 watts, meaning it is perfect for charging laptops that use USB-C for power -- including both sizes of MacBook Pro. For data, it is rated for USB 3.1 Gen 2, which means it can reach up to (a theoretical) 10Gbps. The cable had no problem charging my 13-inch MacBook Pro (61W) or allowing my USB-C SSDs to operate at their rated speeds.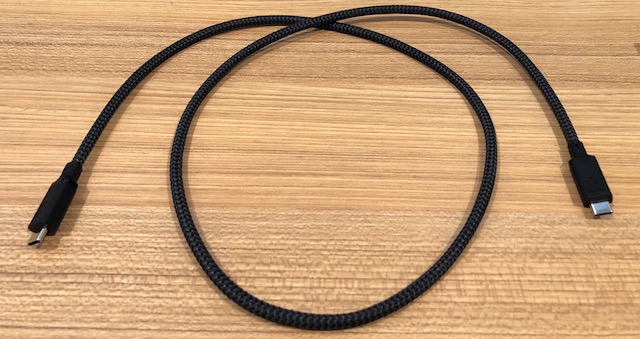 So, is this the perfect USB-Cable? Maybe, depending on the buyer. You see, at just 3 feet, some users may find that it is deficient for comfortably reaching power outlets. Depending on your situation, 1 meter may be totally fine, but if it is too short, no amount of durability or performance will matter.
Ultimately, for $40, the Nomad 100W USB-C Cable should last a lifetime, making it a wise investment for those that need something durable. Heck, even if you don't necessarily need something very rugged, it be can satisfying to own a product that was designed to last. Are there less expensive cables? Sure, but remember, folks, you get what you pay for. This cable is highly recommended -- if the length meets your needs.
If you want to buy your own, you can get one directly from the company here.