The CIO and robotics: Two peas in an IT pod?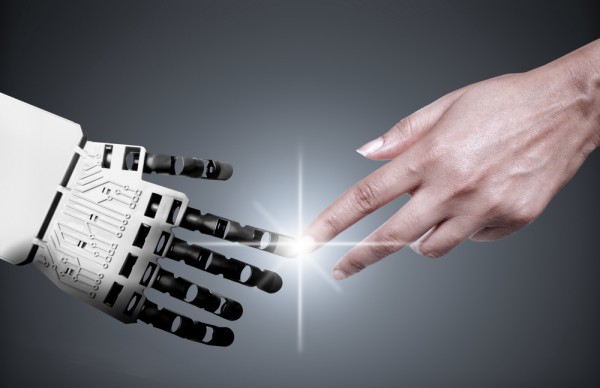 Best friends are hard to come by. Once the right one is found, we tend to make conscious choices to invest in those relationships in order to build the right foundation for the future. Unfortunately for many CIOs, it's a pretty short list of applicants. As organizations change and grow, CIOs will be the resident experts on things like big data, the Internet of Things (IoT) and automation. Not only is this a weighty charge, CIOs are at the forefront of change management, which can feel isolating as they forge new paths.
Now, as automation becomes mainstream, many CIOs are finding an unlikely ally: the robots themselves. But, just like our real-life best friends, it's important that CIOs choose wisely. By taking the right path to deployment and unleashing the true benefits, CIOs can ensure that their new best friends will be around for the long haul. Here are three ways CIOs can partner with robots to make the most of the relationship.
Find the right solutions
The need for automation is growing and, according to Forrester, the market will reach $2.9 billion by 2021. That means many CIOs will find themselves faced with a mass of decisions, and those decisions can have long-term effects on the health of the organization. Just like any friendship, it's important to dig deep from the very beginning to determine strengths and weaknesses before moving forward.
When searching for your perfect match, finding a solution that matches business objectives is critical to success. While desktop tools may seem like the quick way to go, they have a history of failing to scale well and require licensing and hardware additions. Implementing full automation means that businesses can robotize far more processes, but it also requires the robotics software to interface with a variety of on premise and enterprise resource planning (ERP) systems, as well as cloud applications and external websites. While this requires businesses to take a deeper approach and really evaluate end-to-end processes, businesses will experience the long-term benefits of holistic automation.
Identify key goals and benefits
For CIOs to justify any technology deployment, it's important to demonstrate return on investment. Maximizing that return means developing a solid plan. According to PwC, 45 percent of work activities can be automated, which means that the new best friend will permeate nearly every area of the organization. At the same time, a whopping 54 percent of IT projects fail, and the primary reason is a lack of defined outcomes. For CIOs to be successful with process automation, they'll have to have a clearly defined plan with clearly defined goals.
Developing a successful plan isn't done in a silo. It takes work on behalf of executives and the team members that will be directly affected by automation. But, by getting input early, CIOs have a bigger chance of cultivating the buy-in that will ultimately lead to success.
Lay the groundwork to empower and enable
Change is hard for many people, which means that many CIOs find themselves swimming against a current of resistance. So, when buddying up to a new automation solution, it's not just about the new best friend, it's about how that friendship affects the rest of the ecosystem. This means that CIOs must lay the right groundwork to ensure that employees understand the benefits.
While robots have the power to automate mundane, manual tasks, it's not just about 'taking away' employee responsibilities. It's about freeing up employee time to focus on other things that matter to the business -- and to employees themselves. By focusing on the possibilities, CIOs can roll out this new solution much more smoothly.
For example, finance and accounting teams often spend a significant amount of time entering data. One small error can torpedo subsequent reports, sending team members searching for the root of the problem. With automation, that manual entry is not only removed, robotics are accurate 100 percent of the time. This ensures that finance is working with accurate information and has the time available to analyze and make forward-thinking decisions. With the new best friend, everyone wins.
For CIOs to make an impact in their role, they must be seen to embrace digital transformation across the business, including the implementation and management of automation technologies. However, developing new friendships takes time, and it also takes time to introduce those friends to an extended network. That means deploying scalable, beneficial programs that have a concrete value proposition. From there, CIOs can lead the charge of change and ensure long-term results.
Photo Credit: Pixelbliss/Shutterstock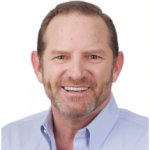 As President of Redwood Software, Dennis Walsh is responsible for North America, LATAM and South America as well as Asia Pacific operations. With more than 20 years of experience in the software and computer services industries, he has previously held executive and management positions at SiteLite Corporation, IBM, Ross Systems, Inc. and Automatic Data Processing, Inc. (ADP). Walsh combines his business background and years in the software and services industry with a deep understanding of automation. While at Redwood, he has successfully solved some of the industry's most challenging IT and business automation issues.