Common App Store Optimization pitfalls and how to avoid them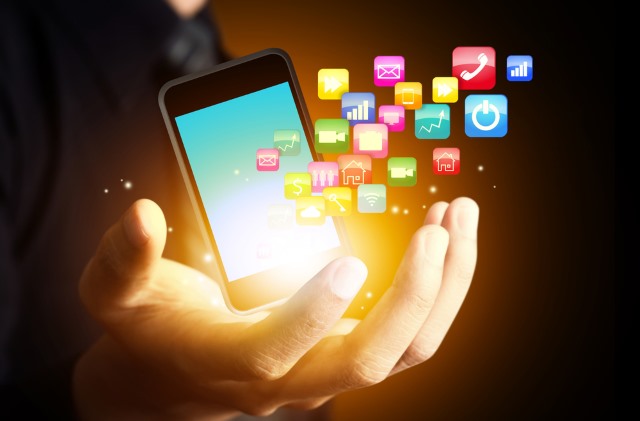 Making an app is hard, but getting it noticed on the Apple App Store and Google Play Store can be an even more difficult task. Optimizing your metadata is the biggest hurdle to getting noticed and finding users.
There are many "tips and tricks" articles out there that promise to help, but very few talk about what to avoid. Fortunately, with a strong App Store Optimization (ASO) strategy, you can stand out from the crowd while keeping an eye out for ASO pitfalls. By maneuvering around these pitfalls, you'll be one step closer to improving your app's visibility.
Keyword Fumbles
Keywords are incredibly important for getting your app noticed. After all, they're what users input into their search query, so it's vital that they're incorporated into the metadata properly.
On the iOS App Store, you're given a 100-character keyword bank to work with. From there, you can also incorporate keywords into your title and subtitle. This means that each word must count, but if you use low-volume or irrelevant words, they don't.
Repetition, for instance, is redundant. Words used in the title and subtitle are already counted among the keywords and should not be used in your keyword bank. Using them again adds nothing and takes space that could otherwise be given to important keywords.
You'll want to make sure to include these keywords in the description as well, however, overusing them leads to another common pitfall: keyword stuffing. Cramming the same keyword into a description too many times will get the app flagged, so use each in moderation.
On the Google Play Store, keywords work a little differently. Google's algorithm crawls the descriptions for relevant keywords so users can find relevant apps that match the particular words or phrases used in their search query. You'll want to include a good mix of single keywords and long-tail keywords (phrases) that address your app's mechanics and benefits. However, if these keywords are misused, developers hit another stumbling block and fail to make coherent sentences that use the keywords correctly.
Small Fish Going After Big Fish
It might be an understatement to say there are a lot of apps on the market. Nearly any given app will be competing with others for clicks and installs. That doesn't mean you shouldn't make an app that would compete with them, but it does mean that you should be careful about targeting.
For instance, video streaming apps may find themselves competing with YouTube, Netflix, Hulu or Crunchyroll, to name a few. While leveraging searches for those apps via similar keywords is a good way to show up in some frequently-searched terms, the goal is to show up alongside them and differentiate from them, not to copy them completely.
If users have a choice between YouTube and a nearly-identical video app called "UsTube,"  they have no reason to go for the knockoff. However, if a second app shows up while searching for "YouTube" that offers different features, then curious users may download that app as well. Competitors should also have some variations in their keywords so they don't always show up behind the larger, more popular apps.
In short, too many apps linger in obscurity when they try to simply copy the success of their competition. Those that succeed tend to find a way to differentiate themselves and offer something new and valuable while leveraging the success of their competitors.
Poor Descriptions
Once the app gets noticed, a good description is vital to sealing the deal and getting users to click "Get." Unfortunately, the description tends to be the greatest pitfall of them all.
A good app store description must be many things. It needs to:
Properly entice potential users
Demonstrate the app's value
Utilize keywords to ensure the app appears in user searches
While the list of things a description should be, some developers fail to achieve any of the above points. Sometimes descriptions are too long and turn users away with blocks of text. Having such a large description means developers are failing at a key point: explaining to its audience what they have to gain from the app. If users don't understand the purpose of the app, they then feel no incentive to install, and go with another app.
It's important to remember that the App Store description is the creator's direct pitch to potential users. This is where they encourage them to install the app; falling short here could be a crippling stumbling block.
Fortunately, there are tricks to writing a great App Store description. Learn them well, and you can avoid these mistakes.
Unimpressive Creatives
On both the iOS and Google Play stores, creatives are a key component to catching a potential user's eye. The app icon, screenshots and preview video should demonstrate exactly how an app works, what it can offer and all the features therein.
Creating unique, engaging screenshots is vital. If the screenshot is unappealing, doesn't demonstrate the value of the app, or doesn't catch the user's eye, it could be useless at best and detrimental at worst.
Similarly, the preview video must be engaging enough for the user to watch. Catchy music and in-app images that showcase the importance of its features are key to a successful video. If they don't want the app by the time the video is over, it didn't do its job.
Strong visuals are key, so to avoid this stumbling block, make sure each image and video demonstrates the app's value and isn't too cluttered. Also, make sure to follow any specific guidelines laid out by Apple or Google to avoid rejection.
Now You Know
Despite there being some common stumbling blocks on the way to developing a strong App Store Optimization strategy, there are many ways to avoid them. Strong keywords, well-written descriptions, marketing and creatives all go hand-in-hand and lends to improving an app's visibility in the app stores. Each link in the chain is important, so make sure you don't kink one or it could hurt your app's discoverability in the long run.
Photo credit: Shutter_M / Shutterstock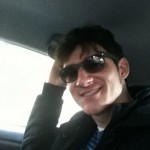 Dave Bell is the Co-Founder and Chief Executive Officer of Gummicube. He is responsible for overseeing the business strategy, including driving growth and market development. Dave is a pioneer of the mobile entertainment industry with more than 15 years of experience publishing, marketing and distributing mobile applications and games across carrier, direct to consumer and app store channels.