Some US websites are blocked in the EU as GDPR day arrives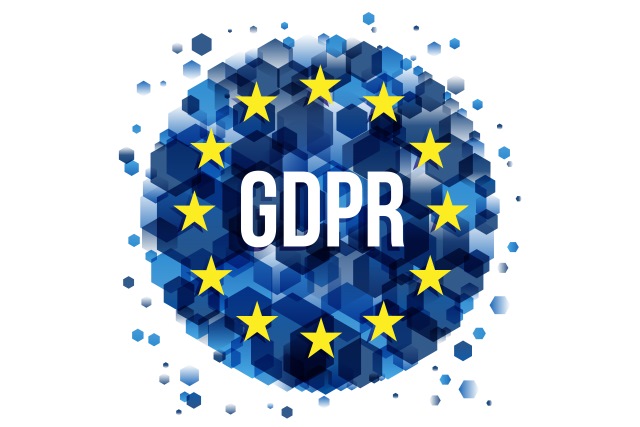 It has been impossible to avoid stories about GDPR over the last few weeks and months, and today the new rules regarding privacy and personal data come into force across the EU.
Inboxes across Europe have been flooded with GDPR-related emails as companies have rushed to comply with the new regulations that require them to seek consent from users to collect data about them. But now GDPR day has arrived, dozens of US websites are blocked in the EU.
See also:
While most websites and online services have managed to roll out new terms and conditions for European users to agree to (or not, if they prefer), others have struggled to meet the deadline -- this in spite of the regulations having been ratified two years ago.
Among those that have failed to meet the deadline are US news sites published by the Tronc and Lee Enterprises media publishing groups. As a result, websites such as the LA Times, New York Daily News, Chicago Tribune, Orlando Sentinel and Baltimore Sun are blocking European users. Anyone from the EU who tries to visit the sites is greeted by a message that reads:
Unfortunately, our website is currently unavailable in most European countries. We are engaged on the issue and committed to looking at options that support our full range of digital offerings to the EU market.
It's a similar story for the popular read-it-later service Instapaper. This tool is also currently blocked in Europe because of GDPR, and a message on its site reads:
Instapaper is temporarily unavailable for users in Europe

Instapaper is temporarily unavailable for residents in Europe as we continue to make changes in light of the General Data Protection Regulation (GDPR), which goes into effect May 25, 2018. We apologize for any inconvenience, and we intend to restore access as soon as possible.

If you have any questions about your account, would like us to generate an export of your saves,  or want to check in on our progress, please let us know at support@help.instapaper.com. We look forward to having the same Instapaper service you know and love accessible in Europe in the very near future. Thanks for your patience.
Some games, such as Ragnarok Online, are unavailable to people in the EU, and sites such as Unoll.me have taken the decision to shut up shop in Europe completely.
The European Commission trumpeted GDPR day on Twitter:
This is it.
Today, our EU #DataProtection rules enter into application, putting the Europeans back in control of their data.
Europe asserts its digital sovereignty and gets ready for the digital age.
Read our statement → https://t.co/P19IRPWfqv #GDPR pic.twitter.com/hwCKSj2TjE

— European Commission 🇪🇺 (@EU_Commission) May 24, 2018
Andrus Ansip, Vice-President for the Digital Single Market, explains why the new regulation is seen as being so important:
Europeans' privacy will be better protected and companies benefit from a single set of rules across the EU. Strong data protection rules are the basis for a functioning Digital Single Market and for the online economy to prosper. The new rules ensure that citizens can trust in how their data is used and that the EU can make the best of the opportunities of the data economy.

Our new data protection rules were agreed for a reason: Two thirds of Europeans are concerned about the way their data was being handled, feeling they have no control over information they give online. Companies need clarity to be able to safely extend operations across the EU. Recent data scandals confirmed that with stricter and clearer data protection rules we are doing the right thing in Europe.
Image credit: Meelantchee / Shutterstock