A lesson in IT from M&S -- adapting to a digital-first world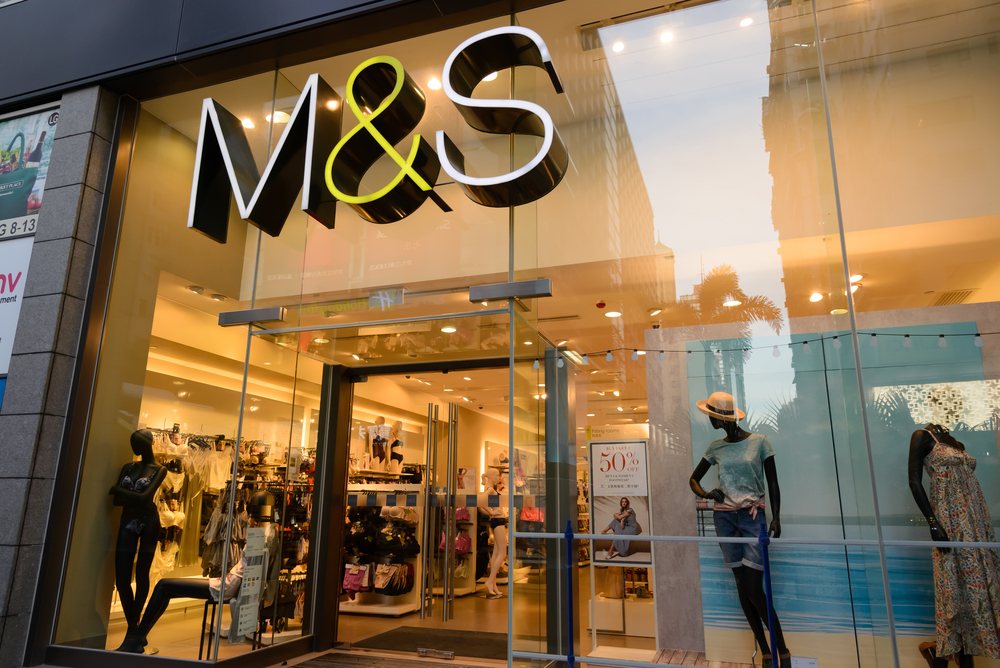 The UK retail sector is in a state of flux, with well-known businesses like Mothercare, Debenhams and New Look closing down stores and cutting jobs, while high-street stalwarts like House of Fraser and Marks & Spencer are struggling to keep their head above water and their income out of the red.
One of those retailers, Marks & Spencer (M&S), has turned to revitalizing its IT department in a bid to remain competitive and focus on returning profits to their previous highs. This new Technology Transformation Programme saw 250 roles move over to Tata Consulting in March, but remain based in M&S' Middlesex headquarters.
The Technology Transformation Programme is part of a 5-year cost-cutting plan that is estimated to bring savings of £30 million alone. Not all of its IT roles are transferring over to TCS, as the business has retained a smaller in-house IT team of 170.
Steve Rowe, Chief Executive at Marks & Spencer, said of the initiative: "Through our Technology Transformation Programme, our business will be faster, simpler and more focused on achieving a seamless customer experience. We are committed to transforming M&S for our colleagues, customers and shareholders by delivering digital-first retailing across our stores and offices. Technology plays a huge role in this transformation - and having the right partners and model will enable us to be more agile, flexible and responsive."
It's clear that M&S sees the value in technology, with its aim of focusing on digital-first retail both in-store and online. Using technology as an enabler of digital transformation is key to success for businesses in the digital-first world. 40 percent of market leaders are expected to be displaced by innovative companies according to the Global Centre for Digital Business Transformation, as "every business will be required to become digital in order to thrive and survive in the new digital economy".
By outsourcing its IT support provision but retaining a smaller in-house team, M&S will be able to focus on digitally transforming without the burden of the day-to-day break-fix scenarios that have long been synonymous with IT. It's critical to retain some level of IT, whether that's a small in-house team or a couple of senior-level colleagues like IT Directors or Chief Information Officers (CIOs), so that the technology experts can shift their focus from putting out fires into true digital transformation.
Outsourcing IT services offers a number of benefits, including a wider network of support at a significantly lower price point. Rather than employing an in-house team big enough to fit the needs of your business -- which could get expensive very quickly -- you can have access to a far bigger pool of talent at a fraction of the cost. This vastly reduces, and in some cases even completely removes, the CapEx required to build and sustain a fully functional in-house IT team. Instead of spending time and money on the recruitment, salary, training, management etc. of multiple employees, you simply pay a monthly or yearly fee and leave that to your Managed Service Provider (MSP).
This is especially helpful if, like retail providers including Marks and Spencer, your business has felt the financial effects of a shifting economy and has reduced budgets as a result. IT upgrades are often the first "expense" to be cut, meaning you could be left on legacy systems as technology speeds ahead of you at lightning pace. Your MSP, should you choose a leading provider, will have access to the latest technologies, from infrastructure to software, meaning you could cut down on costly upgrades and take advantage of the technology that will be their bread and butter. This is especially important for new or small businesses who can't yet afford to invest in the newest transformational technologies.
Your IT support provider will also ensure that all employees working on your contract are highly-skilled and suitably experienced. It's the IT services provider's job to be an expert in IT support, so you don't have to be. Credible MSPs will also have a breadth of knowledge that small businesses could never afford; if you need specialist knowledge alongside your day-to-day support, your provider will have you covered.
The cost-savings and digital transformation opportunities combine to build a strong business case for outsourced IT support provision. Marks & Spencer's decision to outsource a large portion of its IT team is not simply about cost savings -- although the potential spending reduction of £30 million is not to be sniffed at -- but also puts the focus on adapting to a digital-first world. The business' Chief Executive, Steve Rowe, rightly views technology as an enabler of not only business transformation, but a first-class customer service. It's a viewpoint that other struggling retailers could do with sharing as they scramble to adapt to the 21st century business landscape.
Photo credit: TungCheung / Shutterstock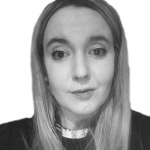 Natasha Bougourd is Lead Applications Writer at TSG, specializing in IT support, Office 365, GDPR and business intelligence. TSG is an IT support company that has expertise across a wide range of technologies, from Office 365 to Sage and Pegasus ERP solutions to IT support, infrastructure and cyber-security solutions. Holding 8 Microsoft Gold competencies, TSG places focus on a highly-skilled and qualified workforce with over 1000 recognised accreditations between its team of experts, including MSCE Certifications, Prince2 and ITIL qualifications. Read more from TSG, on their blog: here.