Windows 10 April 2018 Update breaks SMBv1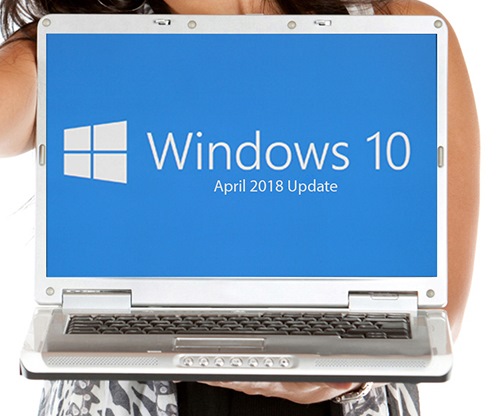 It is no secret that Microsoft would like people to move away from the decades-old SMBv1 protocol -- the same protocol that was exploited by Wannacry. The company has been trying to encourage users to seek out an alternative or move to a more recent version for some time.
Now people are starting to discover that upgrading to Windows 10 April 2018 Update kills the protocol. Users have taken to forums to complain that the latest Windows 10 update disables SMBv1, and even goes as far as blocking it from being re-enabled.
See also:
The hard line taken by Microsoft started back with Windows 10 Fall Creators Update which saw SMBv1 removed from default installations. Anyone who installed the feature but did not use it for 15 days would find that it was disabled for them once again.
But the apparent complete blocking of the protocol by Windows 10 April 2018 Update has angered many users -- it seems there are still a lot of people who need to use it. Some people have had success in disabling Windows Defender, but this is not an ideal solution.
Microsoft's Ned Pyle -- who previously wrote an article stressing that people should move one from SMBv1 -- told The Register:
I suspect they are referring to a problem where they have SMB1 client installed but running applications off a remote SMB1 share, while using antivirus that interrogates processes creating on remote paths through a minifilter driver. It's not a general inability to connect or access files, I believe.
Microsoft is aware of the issue, and has updated a couple of Knowledge Base articles accordingly. In KB4103721 and KB4100403 the company explains:
Some users running Windows 10 version 1803 may receive an error "An invalid argument was supplied" when accessing files or running programs from a shared folder using the SMBv1 protocol.
The advice is to:
Enable SMBv2 or SMBv3 on both the SMB server and the SMB client, as described in KB2696547.
Perhaps more encouragingly, there is the note that:
Microsoft is working on a resolution that will be available later in June.