New Windows 10 update addresses problems with SSDs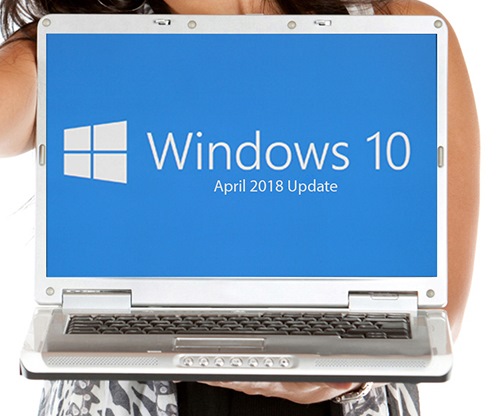 The rollout of Windows 10 April 2018 Update was recently blocked to some computers because of problems with certain SSDs. Now Microsoft has issued an update that addresses the issues.
Releasing the KB4100403 patch, Microsoft says that problems with Intel SSD 600p Series or Intel SSD Pro 6000p Series, and Toshiba XG4 Series, Toshiba XG5 Series, or Toshiba BG3 Series drives, are fixed. After installing it, users should be able to upgrade to Windows 10 April 2018 Update.
See also:
Many people with Intel SSDs who previously tried to upgrade their system to Windows 10 April Update found that their computers crashed or were thrown into a reboot loop. Others with Toshiba SSDs reported problems with reduced battery life. Both of these issues are said to be resolved in KB4100403. Installing this patch take Windows 10 up to version 17134.81 which Microsoft says can then be updated:
To get Windows 10, version 1803, we encourage you to wait until the update is offered to your device. Starting May 25th, if you're an advanced user on an actively serviced version of Windows 10 and would like to install Windows 10 version 1803, you can manually check for updates. In the Search tab, type "Settings". On the Settings page, navigate to Update & security > Windows Update > click "Check for updates", which will include this resolution.
The patch also address a number of other issues, including:
Addresses an issue in Internet Explorer that might cause communication between web workers to fail in certain asynchronous scenarios with multiple visits to a web page.
Addresses additional issues with updated time zone information.
Addresses an issue where closed-caption settings are preserved after upgrade.
Addresses a reliability issue that may cause Microsoft Edge or other applications to stop responding when you create a new audio endpoint while audio or video playback is starting.
Addresses an issue that may cause Windows Hello enrollment to fail on certain hardware that has dGPUs.
Addresses an issue with power regression on systems with NVMe devices from certain vendors.