95 percent of parents worry about the risks children face from online games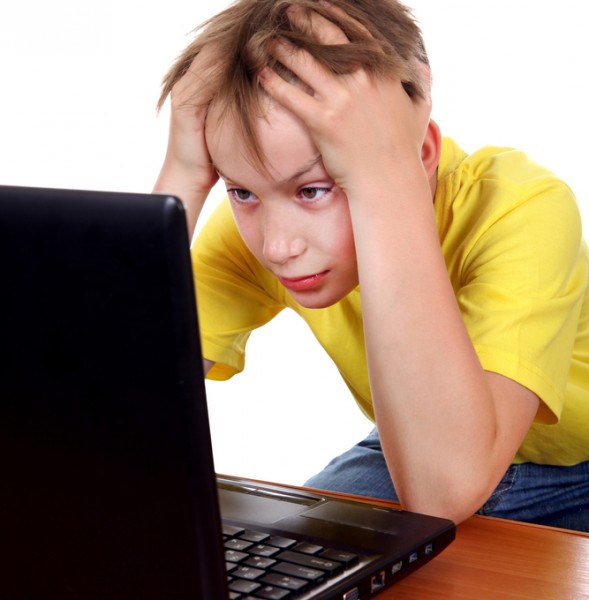 Although a large majority of parents (95 percent) say they're concerned about the risks online gaming poses, they admit to allowing games to entertain their offspring.
A new study by McAfee finds 92 percent of parents allow their children to play at least one hour of video games every day, with eight percent admitting that they allow their children to play more than five hours a day. On average, children play video games for 2.13 hours a day or nearly 15 hours a week.
More concerning is that 62 percent of children play games where they directly interact with other players, drastically increasing their risk of being groomed or targeted with inappropriate content. Yet 89 percent of parents are aware of the dangers of this, with 71 percent particularly concerned about them being groomed to share sensitive details or being shown inappropriate content such as violence (71 percent), sexual images (77 percent) or drugs (63 percent).
Despite this, nine percent admit to not monitoring their children's gaming at all, and six percent don't talk to their children about what is and isn't appropriate behavior. Additionally 44 percent of parents admit to letting their children play games even when they are younger than the game's age rating, with 13 percent letting children play games with age ratings more than five years over their own age. This means that children as young as 12 could be playing games that have been rated for mature audiences due to intense portrayals of violence, strong sexual themes , glamorization of drug use and more.
"Over the years gaming has grown dramatically in popularity and it's now become an everyday habit for many people, particularly children," says Gary Davis, chief consumer security evangelist at McAfee. "There are many advantages to playing video games, and they can be a great tool at parents' disposal during the summer months where they need to keep their children entertained while trying to manage everything else. But, it is imperative that parents understand the risks to their children while playing video games, do their own research about the games that their children are playing and know how to provide proper guidance to their children to keep them safe online."
You can read more about the findings along with tips on keeping kids safe online on the McAfee blog.
Photo Credit: Sabphoto/Shutterstock