Rachio launches smart 'Wireless Flow Meter' to detect sprinkler leaks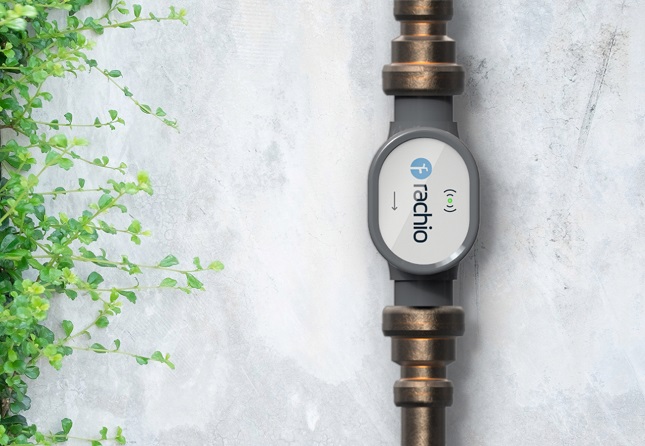 When people think of a "smart home," they usually only consider devices inside the dwelling, such as thermostats, lights, and more. A home is more than just a house, however. Most homeowners will tell you that the overall property -- including the yard -- is just as important.
Believe it or not, there are smart devices for outdoors, and not just external security cameras. For instance, Rachio makes a really cool smart sprinkler controller that offers Wi-Fi connectivity. It even has support for Alexa, Nest, and Google Assistant. This week, the company launches a clever companion to its 3rd-generation controller. Called "Wireless Flow Meter," it can alert you to detected leaks and shut down the flow of water.
Detecting a leak can be beneficial for a few reasons. The most obvious is flooding. If the leak it significant and close enough to the house, the water could make its way to your basement -- you don't want that. It can damage your home, cause mold, and ruin belongings stored down there.
Also, the water piped to your home typically isn't free -- having a leak every time you turn on your sprinklers is like throwing money away. If you live in an area with year-round hot weather, this is increased substantially. The Wireless Flow Meter could end up paying for itself...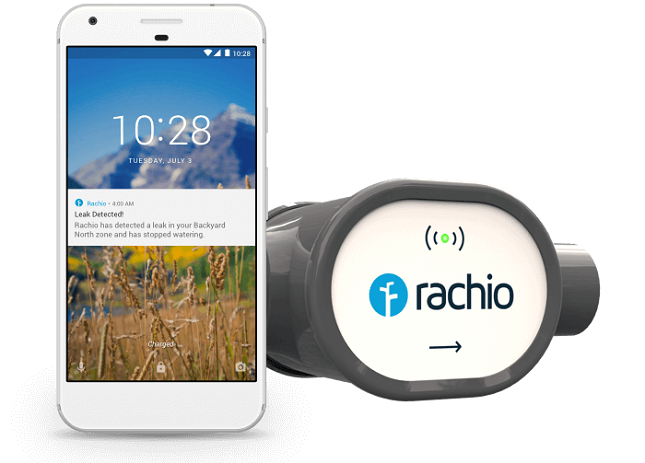 Let's not forget droughts, either. Some areas of the country faces water shortages. When you do need to run your sprinklers -- if even permitted -- it would be extremely wasteful to have water leaking.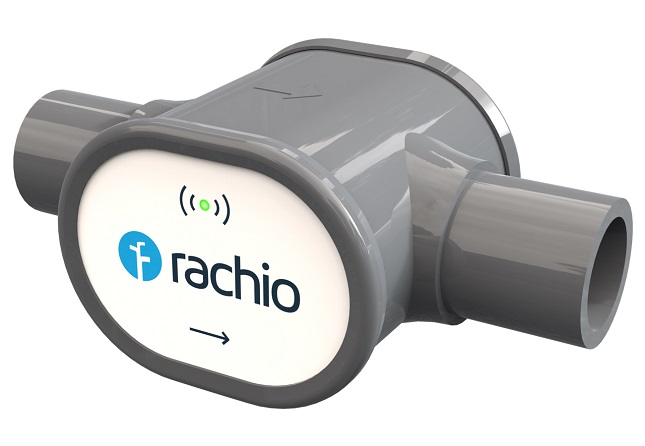 Rachio shares the following features.
Wireless communication to Rachio controller for easy, low-cost installation
No moving parts; safely blow out through the sensor
Compatible with copper or PVC pipe
Long battery life
High accuracy
Integrates seamlessly with Rachio app
Real time leak or blockage alerts
Auto shut off in the event of high flow leak
How does it work? Good question. It uses "The Vortex Flow Measuring Principle" to detect leaks. You can learn more about that principle by watching the video above -- it is quite interesting.
The company shares the operating range below.
Flow Range:

.5 - 25.0 GPM

Accuracy:

+/- 5%

Burst Pressure:

350 PSI

Pressure Loss at 20 GPM:

<1.5 PSI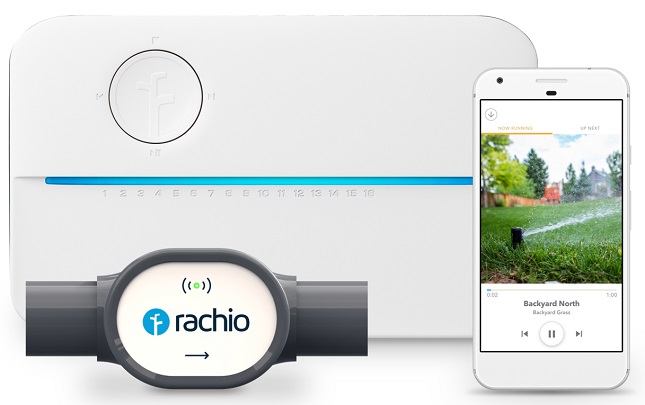 If you want your own Wireless Flow Meter, it can be had for $99. Keep in mind, however, you must also own a Rachio 3 Smart Sprinkler Controller, which starts at $229 for an 8-zone unit. It is not compatible with the first or second gen controllers. The flow meter runs on AA batteries (included) and communicates with the sprinkler controller using LoRa.