T-Mobile is ready to launch FamilyMode to help parents monitor and control internet and device usage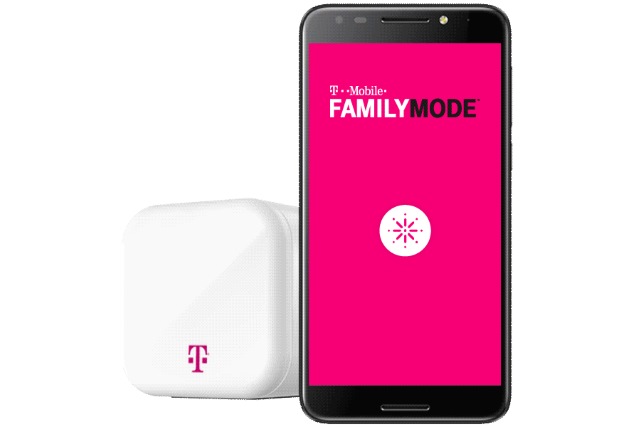 Parents have concerns about not only how long their children spend online, but also what they are using various connected devices for. In just a few days' time, T-Mobile is launching its answer to the problem: FamilyMode.
This is a service that makes it possible to keep an eye on how long devices are being used for, and to monitor internet usage. FamilyMode uses a hardware base station and a mobile app (available for iOS and Android) to give parents monitoring and control over devices connected via either Wi-Fi or cellular.
Available as a subscription service, T-Mobile FamilyMode costs $10 a month and at their most simple, the control options can be used to place a limit on how much screen time children can have. It can also be used to temporarily pause Internet access, and T-Mobile says that you can "give screen time as a reward". As parents are able to see the sites and the type of content their children are viewing, the idea is that kids soon develop what T-Mobile refers to as "good digital habits".
Parents with children of all ages will appreciate the simple content filtering options that are available. There are a number of pre-sets to choose from, or there is the option of customizing them to your liking -- sadly, there is no option to filter HTTPS traffic, and this accounts for a growing proportion of web pages.
With the Home Base hardware added to the mix, there is the option of limiting access to not only mobile devices, but also game consoles, computers and TVs. The device normally costs $100, but for anyone taking out a FamilyMode subscription, it is being made available for the reduced rate of $20.
You can find out more about FamilyMode over on the T-Mobile website, and the service launches on Friday, June 29.