OnePlus announces 8GB OnePlus 6 Red, launching July 10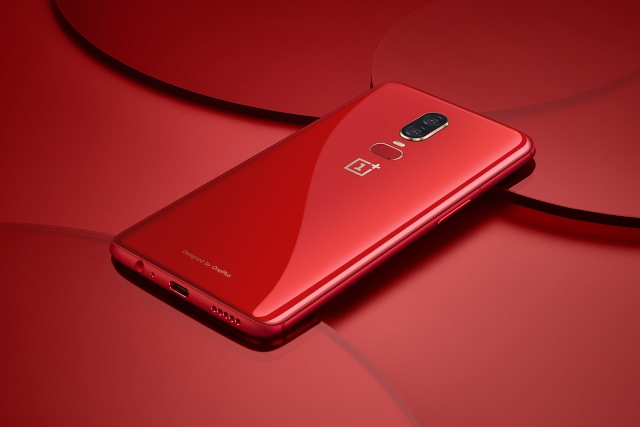 OnePlus is no stranger to launching multiple versions of its flagship-killing handset, and things are no different with the OnePlus 6. Joining the existing line-up soon is the OnePlus 6 Red -- and the price is pretty appealing.
While previous models of the OnePlus 6 have borne the tag "The speed you need", this one is also billed as being "The Red you need". Kitted out with 128GB of storage and 8GB of RAM, and powered by a Qualcomm Snapdragon 845, speediness -- as well as redness -- should not be a concern.
The OnePlus 6 Red is hardly unique or, indeed, a surprise. The company previously released the Lava Red version of the OnePlus 5T, but this time around the red model is not a limited edition. The handset will be available to buy from July 10, and there's no premium price tag for the new color. It will cost $579 or €569 from next Tuesday, while in India it will be available from July 16 for 39,999 rupees.
In a post on the OnePlus forum, CEO and founder Pete Lau shared a video showing off the new phone:
Announcing the red variant of the OnePlus 6, the company says:
Experience an all-new version of the OnePlus 6. An expression of passion, dedication, and power. The OnePlus 6 Red was carefully crafted to reflect who we are and what we do. Layers of amber and red blend together to lend the glass casing a sense of depth and complexity. Iconic OnePlus red is off-set by a restrained amber hue to create an arresting visual display of strength.

The complex process that goes into the creation of each OnePlus 6 Red device elevates it to a higher standard of industrial craftsmanship, unmatched in the industry. A transparent film coated with red ink is used as the foundation of the design, and further enhanced by special textures that instill it with various hues, shades and textures.
Keep an eye on the OnePlus 6 page to find out more.