This is Microsoft Surface Go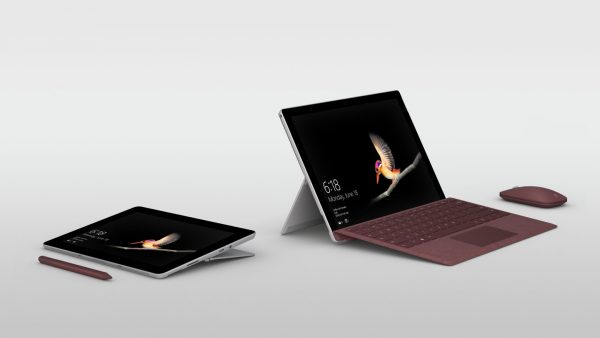 Microsoft's Surface computers are quite popular, but unfortunately, they are quite expensive too. Some consumers simply can't afford them. Thankfully, Microsoft today announces a new computer that puts Surface in reach of more people.
Called "Surface Go," it is is an affordable Windows tablet with a 10-inch, 1800 x 1200 display. How much does it cost? It starts at a rather low $399. Unfortunately, as with the more powerful Surface Pro tablets, a keyboard is not included, making the initial price a bit misleading.
"Surface Go offers a stunning, custom-built high-resolution PixelSense Display that supports Surface Pen with 4096 levels of pressure sensitivity, low pen parallax, low latency, and precision for accurate note taking, drawing and computer-aided," says Panos Panay, Chief Product Officer, Microsoft.
Panay further says, "Our new Surface Go Signature Type Cover is custom-made for Surface Go integrating design features that give the user the best typing experience possible, with ergonomic key pitch and exceptional key travel. It also has high precision."
Sadly, Microsoft is still leveraging the floppy keyboard design, meaning you cannot use Surface Go comfortably on your lap. Yeah, it should work well on a table or desk, but this is a portable machine -- you don't always have a flat surface when on the go. The $99 keyboard will be offered in three colors -- Burgundy, Cobalt Blue, and Platinum.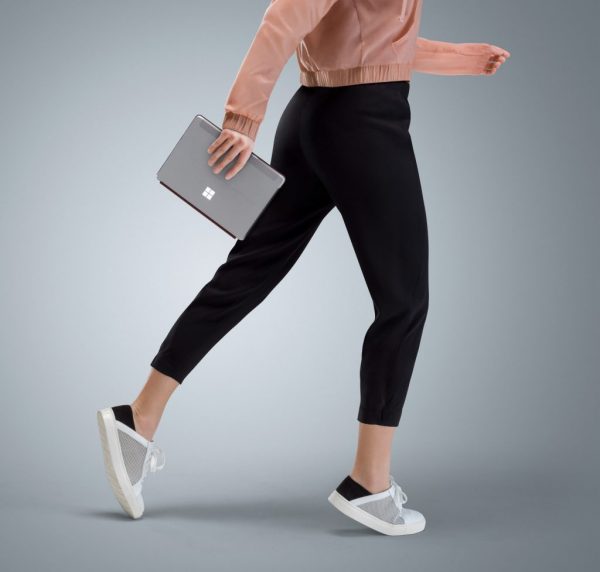 The Windows-maker is sticking with the proprietary Surface connector, but Surface Go has USB-C as well. Apparently, both can be used for charging.
While Surface Go doesn't have a fingerprint reader, it has something arguably better -- a Windows Hello camera. If you aren't familiar, this means you can unlock the tablet by simply looking at it.
Sadly for photographers, it has a micro SD card reader, and not a full-size SD card reader. Remember, folks -- you can put a micro SD card into an SD card adapter, but not the other way around.
Worst of all, the bezels are insanely large, making Surface Go look quite ugly. Look, bigger bezels aren't necessarily a deal-breaker, but the thickness here makes the Surface Go look like something from 5 years ago. The 8.3 mm thin tablet weighs 1.15 pounds -- not exactly featherlight, but not heavy either.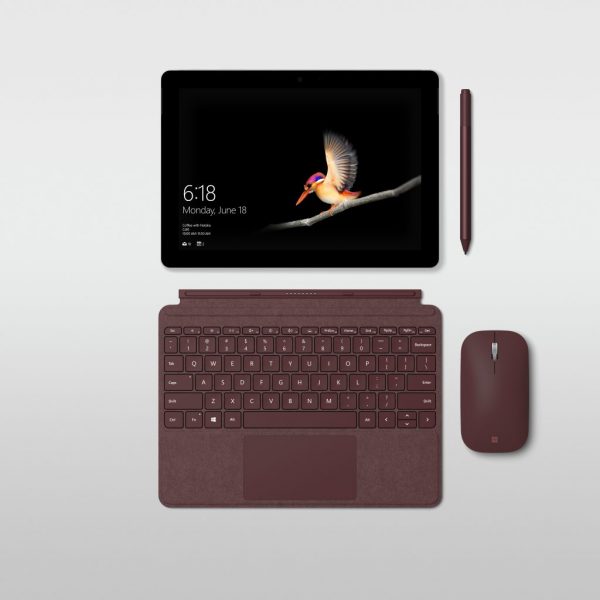 The processor is an Intel Pentium Gold Processor 4415Y, which is a rather meager Kaby Lake chip. It should be fine for basic computing -- the focus of this machine -- but don't expect a powerhouse. Hey, at least it's fanless. It should get about 9 hours of battery life, however.
Thankfully, the minimum memory offered is 4GB -- there is no crappy 2GB variant. The max is 8GB, which is what most consumers should target if they want it to last several years. Storage options are 64GB, 128GB, or 256GB -- the smallest is a slow eMMc drive.
For normal home consumers, Surface Go will ship with the much-despised "S Mode" of Windows 10 Home, but you can turn off that mode at no cost. For business and education sales, it will come with the superior Windows 10 Pro.
When can you buy Surface Go? You can pre-order now here. It will go on sale August 2, however -- perfect timing for back-to-school shopping. It will initially be WiFi only, but Microsoft promises an LTE variant for the future.