80 percent of IT decision makers say outdated tech is holding them back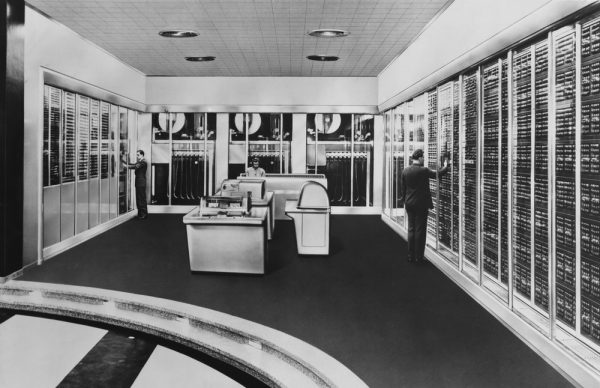 A study by analysts Vanson Bourne for self service automation specialist SnapLogic looks at the data priorities and investment plans of IT decision makers, along with what's holding them back from maximizing value.
Among the findings are that 80 percent of those surveyed report that outdated technology holds their organization back from taking advantage of new data-driven opportunities. Also that trust and quality issues slow progress, with only 29 percent of respondents having complete trust in the quality of their organization's data.
Nearly three-quarters (74 percent) say they face unprecedented volumes of data but struggle to generate useful insights from it, estimating that they use only about half (51 percent) of the data they collect or generate. What's more, respondents estimate that less than half (48 percent) of all business decisions are based on data.
Those surveyed report spending nearly one-fifth (19.5 percent) of their time simply working on data and getting it ready for use. This includes low-level tasks such as manually integrating datasets, apps and systems, as well as building and maintaining custom APIs.
Despite this there is recognition of the massive opportunities data offers. The average business plans to allocate more than $1.7 million to preparing, analyzing, and readying data in five years' time. With decision makers estimating an annual revenue increase of $5.2 million as a result of more effective data use, organizations stand to benefit from a potential 547 percent return on their initial investment.
Customer data tops the list as the most valuable, with 69 percent highlighting it as among the most valuable in their organization, followed by IT (50 percent) and internal financial (40 percent) data.
"There's a saying that every business must be a software business, but what they should really focus on is becoming a data company," says Gaurav Dhillon, CEO at SnapLogic. "Businesses understand that dedicating time, money, and talent to data will lead to long-term revenue gains, yet in reality most enterprises are still far from generating significant value and ROI. Legacy systems, tedious manual labor, and the sheer volume of information are preventing organizations from maximizing their data-driven potential. The enterprises that act now to spread data literacy throughout their business will be the ones to thrive."
You can find out more in the full report which is available from the SnapLogic website.
Image credit: everett225/depositphotos.com