Logitech's MX Vertical is a freaky-looking first for the company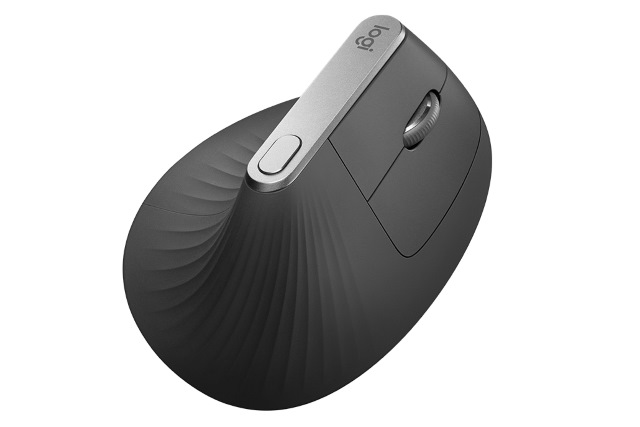 Logitech has announced its first ever vertical mouse. Appropriately named the MX Vertical, the device is described as the company's "most advanced ergonomic mouse".
Available in any color you want, so long as that color is black, the MX Vertical has been designed to eliminate wrist pain by enabling you to use it with what Logitech says is "a natural handshake position". Oh... and it looks a bit weird.
With a look that's reminiscent of an ammonite, the Logitech MX Vertical is certainly distinctive, but the unusual design is all about reducing discomfort. Using a very precise 57-degree vertical angle, the mouse reduces forearm strain and wrist pressure, and the company says that its high resolution and precision reduces arm movement by up to four times.
The mouse can be used wirelessly or when connected via USB-C, and it features four customizable buttons in addition to the scroll wheel. DPI can be adjusted in increments of 50 from 400 to 4000 dpi.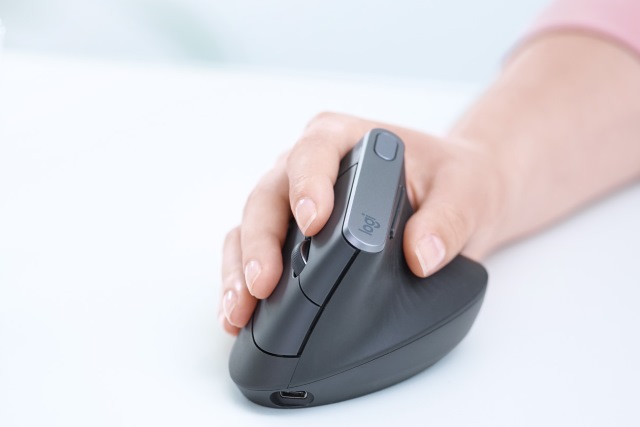 Logitech says that the 240mAh will give up to four months' use from a single charge, and one minute of charging will give three hours of use. Measuring 78.5 x 79 x 120mm and weighing in at 135g, this is a larger-than-average mouse.
Interestingly, despite the focus on ergonomics, Logitech has chosen to release the MX Vertical only in a right-handed model.
The Logitech MX Vertical is available for $99.99 at Logitech.com.