Shutterstock's creative trends report: The design direction and aesthetics of 2018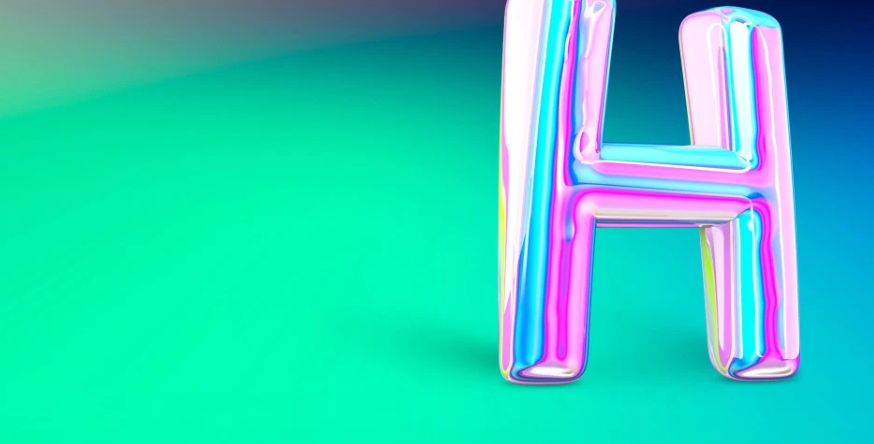 Every year, Shutterstock customers across the world make billions of searches for images, footage, and music. Our data and creative teams analyze this search and download information to discover the biggest year-over-year increases. The information gathered, plus expert knowledge from our content, design, video, and music teams, forms the creative trends series which identifies and predicts the trends for the upcoming year.
This year, we selected a "trend to watch," a style we predicted would explode onto the design scene in more ways than one: Holographic Foil. The holographic trend has notes of the '80s, a dash of sci-fi, and a hint of nostalgia. Up 435 percent in searches, holographic's chameleon palette of shimmering colors has been a trend to watch, even finding its way to the catwalk at Paris Fashion Week; Iridescent designs were showcased by Maison Margiela models walking down the runway in prismatic looks accompanied with iridescent lips.
Balmain gave suits a space-age upgrade with holographic fabrics, and Sies Marjan, Maryam Nassir Zadeh, and Area all worked high-shine fabrics into their collections. Separately, Katy Perry's latest single remix cover "Chained to the Rhythm" featured the shimmery style and Chandon Champagne partnered with designer Rebecca Minkoff to create a limited-edition artwork for the packaging that mimicked the iridescent look. Also, in July, department store retailer, Target, started selling inflatable chairs full of holographic foil, reminiscent of the '90s fad.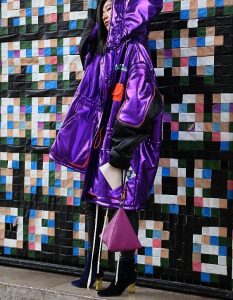 I believe this trend proved popular because of its dual nature as being both nostalgic and futuristic. The Fashion industry tends to look to the past for inspiration, and this trend is a fresh, updated take on past styles. It feels reflective and forward-thinking all at the same time.
The report is driven by global customer download and search data collected over the past year, but it's not just about popularity. The report predicts trends that will influence creative direction and design aesthetics in 2018 across images, videos, and music. Shutterstock's customers include designers, marketers, filmmakers, and bloggers all over the world whose download choices and search behaviors help forecast the trends in the advertising, film, and media industries.
Because of the nature of the report, we expect each of the trends to take off, however this is not always the case. One term we saw trending, particularly in the US, was "waxy monkey." While we weren't quite sure what this was all about, it seems there was a scientific discovery around the little frog last year that may have led to the increase in searches. Needless to say, we haven't seen much additional interest in this term, but I am curious to see if it makes a comeback in next year's report.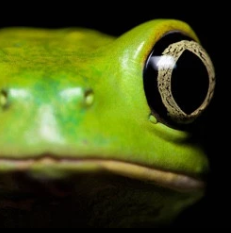 From Dior to Tiffany's, we've seen many fashion brands embracing the tactile designs of the "Digital Arts" trend, including embroidery and paper art being recreated for digital consumption. Embroidery, sewing, and knitting classes are popping up all over and brands like Hermès and LUSH Cosmetics are using the craft as installations in shop windows across the world. Digital advertising has also taken advantage of the popular style as seen in ads for Mainstay Island Vodka, Fiat, and Conde Nast Traveller.
Similarly, in Germany, the "Punchy Pastels" trend has been popular with brands such as Telekom and Eis.de for some time, and we're seeing the trend gaining momentum with other brands in the region, including Yogurette and Strato T.V. commercials this year.
I think there is still so much creativity yet to be discovered in the world of digital crafts. It's a beautiful combination of old art forms being recreated for digital consumption that I think has a certain fascination with the imagination of many.
Flat lay was a term we identified in our 2016 report due to its 160 percent year over year increase in searches. This top down style of photography was first mentioned in our 2015 Creative Trends report as a global trend that had a growth of 66 percent from the previous year. It has since been taking the world by storm for over three years now and was made popular by social media and blogs where it continues to bode well for everything from food to fashion.

The creative trends report can be a great indicator of what is going to be adopted in our culture, as demonstrated by the trends we have already seen come to life this year (Holographic and Digital Arts). It also helps us to gauge which search terms will continue to gain popularity for the rest of the year in the way that "Flat Lay" has, which can help businesses to ensure they are heading in the right direction for a strong yearly finish.