BitTorrent embraces streaming torrents and takes uTorrent Web out of beta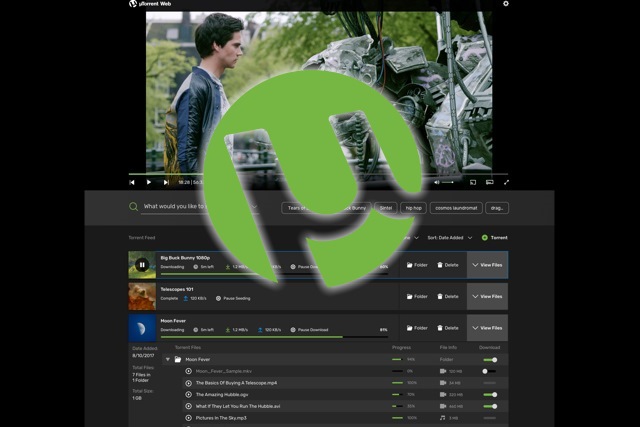 Acknowledging that we are now very much in the streaming age, BitTorrent has launched the first version of µTorrent Web. The aim of the browser-based tool is to make torrenting as simple as possible and -- most importantly -- support torrent streaming.
It remains to be seen how many people are willing to switch from a dedicated app to a browser-based torrenting experience, but the promise that you can "play while you download, no more staring at progress bars" is certainly alluring.
Files are streamable near-instantly as they download, but they are also saved locally in the way you're used to. µTorrent Web is available for Chrome, Firefox, Internet Explorer, Microsoft Edge and Opera and the release finds BitTorrent partnering with Adaware (see below for one of the consequences of this) to check torrents for signs of malware, and even download torrents without having to visit websites.
BitTorrent says of µTorrent Web:
µTorrent Web is a Web-based torrent client for Windows that meets the streaming demands of today's users. Available for Windows across all major browsers, µTorrent Web makes it possible to quickly download and play torrent files inside the browser. With a simple download to play experience as the focal point of µTorrent Web, we see more users successfully downloading and playing torrents than with any other product in BitTorrent's history.
Speaking in a video about the new product, µTorrent Web product designer Cory Keller talks about the new version of the torrenting tool:
You can download the Windows app right now, and BitTorrent promises that a Mac version is in the works.
It's worth noting that the installer includes (optional) bundleware in the form of Adaware Internet Security and the Opera web browser, so keep an eye out for that.