Steganos releases 'anniversary edition' Privacy Suite 20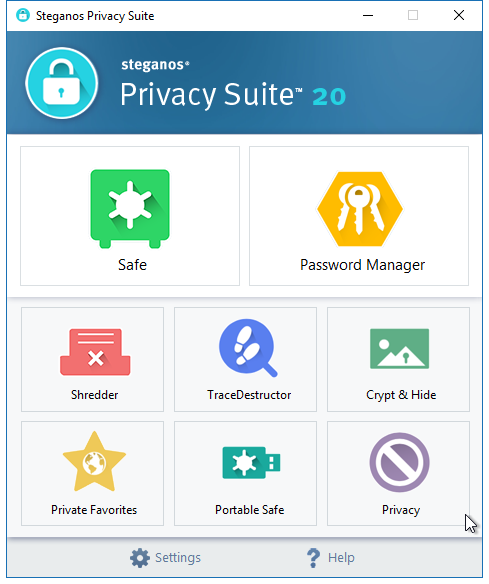 Who do you trust in 2018? We often get asked for our security recommendations and it's a struggle to come up with a definitive answer. We won't go in to detail in public, but there are reasons why we might avoid recommending a well-known security suite and it's not just due to recent issues involving potential backdoors either.
There is a general consensus that you can trust solid German engineering (VW/Audi issues emissions issues aside) and this same theory should apply to security software. You know your data is secure, your privacy intact and it will perform a solid job looking after your PC.
Steganos has released Privacy Suite 20 as part of its anniversary year -- 20 years in the security business.
Privacy Suite is a collection of security tools, combining the new Safe 20 and Password Manager 20. With Steganos Safe, this tool enables you to create a secure vault on either your internal or any external drive. Store your most personal files and even people who have access to your computer, or someone steals your USB stick, won't be able to view the files stored within the vault, without your password.  Password Manager will store and suggest passwords you can use when browsing the web, synchronize the data across your devices, meaning you simply refer to this secure tool when you need your personal information. You can even store your most treasured and private bookmarks rather than keeping them in your web browser.
What's new in Privacy Suite 20? Cloud synchronization for OneDrive, Google Drive, Dropbox and MagnetaCLOUD now enables you to synchronize data across your devices, so you get the same information on your iOS Privacy Suite as you will on your Windows PC. There's brute force password protection, an improved shredder for erasing personal data and a revised user-interface.
As Privacy Suite 20 is part of the 20th anniversary celebration, Steganos is offering a bundle with its Tuning PRO maintenance toolkit for only $59.95, or 50 percent off MSRP.
Download Steganos Privacy Suite 20.