5 ways to regain control of your privacy in Windows 10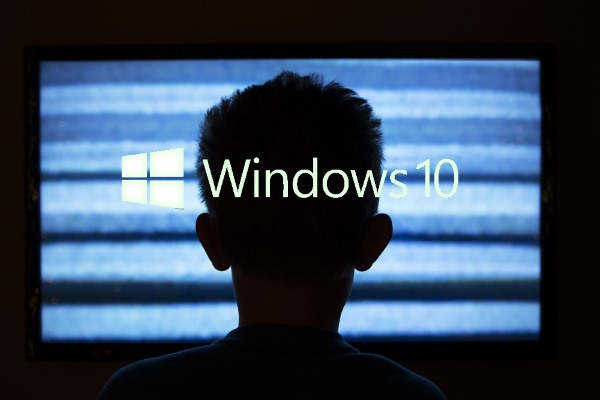 Ever since Microsoft introduced Windows 10, which allowed users more insight and control over their privacy, the concern that Windows and other third-parties gather too much information has been growing.
Although Microsoft increased the transparency of privacy policies that doesn't mean you should leave it at that, because there are some important settings to consider. In this article, I'll show you 5 ways to regain control of your privacy in Windows 10.
1.   Disable Advertising ID
An important privacy setting you should disable is all the advertising settings that are integrated with Microsoft and third-parties collaborating with Windows.
Every Windows 10 user has a unique advertising ID that allows Microsoft to collect information about you in order to create a "profile" that can be used by advertising agencies to show you personalized ads. You'll see these ads in applications within Windows 10 and sometimes even in the Start menu or other tabs.
Here's what you can do to disable Windows 10 from creating a unique profile about you for personalized ads:
Head over to "Settings"
Click on "Privacy"
Then, locate "General" and click
Disable the toggle "Let apps use my advertising ID to make ads more interesting to you"
This step will "reset" your ID to blank
Note: you'll still receive ads, however, these ads won't be personalized but less relevant. Also, visit Microsoft's privacy page to and toggle off "Interest-based ads: This browser."
2.   Disable Cortana
Cortana is a virtual personal assistant or digital agent that was introduced with Windows 10. "The more you use Cortana, the more personalized your experience will be," says Microsoft on their website.
Cortana monitors your activities in order to improve the overall user experience, which can be an advantage, but the flipside is that Cortana is collecting a lot of data about you such as data generated by your calendar, contacts, location and browsing history.
Here's how you need to do:
Search for Cortana in the start tab and open the program
Click the "Settings" icon
Then, locate "Permissions & History"
Tab "Manage the information Cortana can access from this device"
In the pop-up that appears, toggle off "Location"
Wait, there's more!
Also, toggle off "Contacts, email, calendar & communication history"
Scroll down to the bottom of the page and toggle off "Browsing history"
Lastly, head over to "Cortana's Notebook"
Click "Clear Cortana Data" to fully erase all the data gathered by Cortana
3.   Disable Location Tracking
It's important to turn off location tracking because not only Microsoft has access to this information, but also third-party apps can access your location data.
If turned on, Windows 10 keeps track of your exact location and stores your location history in your account. By disabling the location tracking feature, Windows 10 and any third-party app won't have location-based data on you.
Here's how to disable location tracking:
Head over to "Settings"
Click on "Privacy"
Find "Location"
Toggle off "Location for this device is on"
Windows 10 does also allow you more control over location settings on a per-app basis, which means that you can allow some apps to track your location and disallow others.
You can change these settings by scrolling down on the same page as shown above and select "Choose apps that can use your location."
In the next window, you can toggle on/off the settings to your personal preference.
4.   Change Application Permissions
There are quite a lot of third-party applications that are integrated into Windows 10. Many of these apps collect data about you and have access to a bunch data such as your camera, microphone, background apps, pictures and videos.
In order change the access permissions of third-party applications follow the these steps:
Head over to "Settings"
Find "Apps"
Click "Apps & features"
One-by-one you can click on apps installed on your device and find the "Apps permissions" section. Here you can toggle off access to your camera, for example.
Important to know is that not all apps have this option, which means these apps don't allow you to customize their permissions. I would delete those entirely.
5.   Disable Diagnostics & Feedback
Microsoft claims to do the following when it comes to Windows 10 diagnostics and feedback settings:
As you use Windows, we collect diagnostic information which helps us find and fix problems, improve our products and services, and provide you with personalized experiences.
If it was up to me, I'd definitely disable this function as this means Windows is still building profile of its users.
Here's how you can disable it:
Head over to "Settings"
Click on "Privacy"
Find "Diagnostics & Feedback"
Toggle "Basic" on
As you see, there's no way you can disable this function completely. However, the basic option is still acceptable to privacy-minded people like myself.
Photo credit: Suzanne Tucker / Shutterstock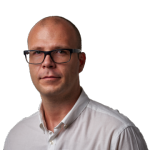 Bill Hess here from PixelPrivacy.com. Whether it be one of our in-depth guides or our expertly crafted "how-to" articles, we're here to show you how to stay safe online. We believe everyone has the power to keep their data secure, no matter what your level of tech expertise is and our site will show you how!