Microsoft launches Azure-based Windows Virtual Desktop for running Windows in the cloud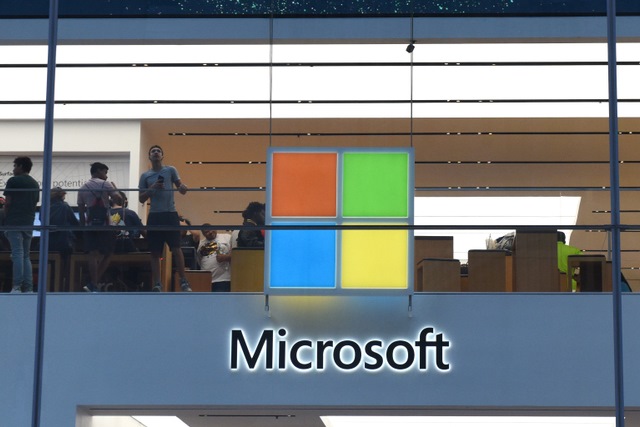 Microsoft has announced Windows Virtual Desktop, a way to run virtualized instances of Windows and Office in the cloud.
Running on Azure, Windows Virtual Desktop offers multi-user supports and enables several people to remotely log into the same Windows 10 virtual machine. Microsoft says that the service is also optimized for Office 365 ProPlus and notes that it includes free Windows 7 Extended Security Updates.
While there are numerous services that provide access to virtual machines in the cloud, Windows Virtual Desktop is the only one that supports multiple users. It also offers Windows Store compatibility and the inclusion of Extended Security Updates for Windows 7 means that companies still to transition to Windows 10 will be able to use legacy apps.
Microsoft claims that deployment of Windows and Office on Azure can take just minutes, and touts the security and compliance support as major plus points for a range of businesses.
In a post on the Microsoft 365 blog, Microsoft points out a number of benefits including:
The most scalable service to deploy and manage Windows virtual machines, using Azure for compute, storage, rich diagnostics, advanced networking, connection brokering, and gateway. You no longer need to host, install, configure, and manage these components yourself -- so you can deploy and scale in minutes.
The most flexible service allowing you to virtualize both desktops and apps, meaning you can choose between providing your users the entire desktop experience or delivering only specific apps. When you deliver virtual apps to a Windows 10 endpoint, they are integrated seamlessly into the user experience.
Deeply integrated with the security and management of Microsoft 365. The Microsoft 365 conditional access, data loss prevention, and integrated management are natively built in -- providing the most secure and simplest solution for protecting and managing all your apps and data.
The Windows Virtual Desktop platform has been designed so that it can be extended through the Azure marketplace with partners including Citrix, CloudJumper, FSLogix, Lakeside Software, Liquidware, People Tech Group and ThinPrint.
The company adds:
We're excited to offer this service to Windows 10 Enterprise and Windows 10 Education customers. Once you sign up for Windows Virtual Desktop, you only need to set up or use an existing Azure subscription to quickly deploy and manage your virtual desktops and apps. The only additional cost to you is for the storage and compute consumption from the virtual machines themselves, which will live in your Azure subscription. You will be able to take advantage of any of your existing Azure compute commitments, including Azure Virtual Machine Reserved Instances (RI).
A public preview will be available later this year, and you can register your interest here.
Image credit: Bumble Dee / Shutterstock