TeamViewer 14 Preview is here with new augmented reality Pilot mode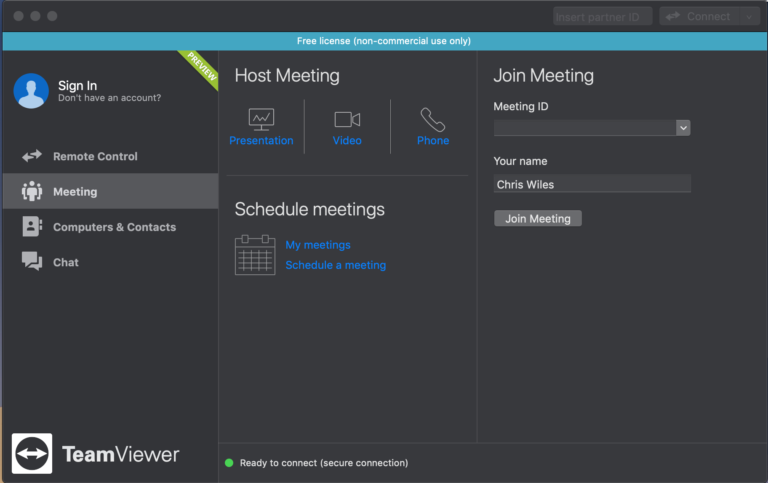 We handle support for novice computer users and you'll be surprised how many of these customers do not understand the basics of computing. Sell them security software and many can't install the new suite as they've never fully removed the previous one. So frustrating.
The easiest solution is to employ TeamViewer and remotely advise the user via their computer, that than either over the phone or by email. It's quicker to perform a task yourself than guide someone, which has made the software a godsend for any remote support facility.
TeamViewer 14 Preview is here and it's looking like the best version, yet.  First and foremost, TeamViewer has focused on performance, meaning that you can connect to the most remote user with the most basic internet connection (even below 1Mbit/s) and still control their computer successfully. Latency has been improved too. Previously every TeamViewer connection went through the company's servers in Germany. Now they are routed locally, so someone handling product support in Australia doesn't need to route via a German server to connect.
Mojave is fully supported, as is Dark Mode across both Mac and Windows.  TeamViewer has a brand new design, with a cleaner interface, whilst the new Advanced Device Grouping will enable you to group off devices which are most relevant to your area of work.
The brand new Pilot mode is based on augmented reality, which enables an end user to seek remote support based on visual representation. If you're directing hardware which suffers from failure, you can use your smartphone to connect to an agent, use your camera to capture the various options and the agent can advise (remotely) how to fix the issue via your phone.
Although TeamViewer 14 is still a beta preview, download it  now and test the new features before the final release is made available later in the year.