Internet traffic set to explode over the next five years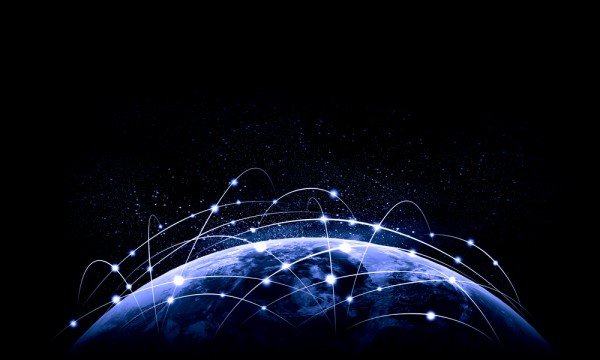 By 2022 more IP traffic will be created on global networks than in the entire 32 year life of the internet to date.
This rather startling prediction comes from network infrastructure specialist Cisco which reckons that by 2022, 60 percent of the global population will be internet users. More than 28 billion devices and connections will be online, and video will make up 82 percent of all IP traffic.
"The size and complexity of the internet continues to grow in ways that many could not have imagined. Since we first started the VNI Forecast in 2005, traffic has increased 56-fold, amassing a 36 percent CAGR (Compound Annual Growth Rate) with more people, devices and applications accessing IP networks," says Jonathan Davidson, senior vice president and general manager of Cisco's Service Provider Business. "Global service providers are focused on transforming their networks to better manage and route traffic, while delivering premium experiences. Our ongoing research helps us gain and share valuable insights into technology and architectural transitions our customers must make to succeed."
Among other things Cisco expects to see is more than half of all devices and connections becoming machine-to-machine by 2022, up from 34 percent in 2017. That's 14.6 billion connections from smart speakers, fixtures, devices and everything else, up from 6.1 billion currently.
Video traffic is expected to quadruple by 2022 and gaming traffic is expected to grow nine-fold to represent four percent of overall IP traffic. Virtual and augmented reality traffic will see a boom too, and will reach 4.02 exabytes/month, up from 0.33 exabytes/month in 2017.
Alongside the increase in traffic, Cisco also expects average global fixed broadband speeds to nearly double from 39.0 Mbps to 75.4 Mbps. Average Wi-Fi connection speeds will more than double from 24.4 Mbps to 54.0 Mbps, and average mobile connection speeds will more than triple from 8.7 Mbps to 28.5 Mbps.
You can read more about Cisco's forecasts on the company's website.
Image Credit: Sergey Nivens/Shutterstock