Google launches new tools to help protect your accounts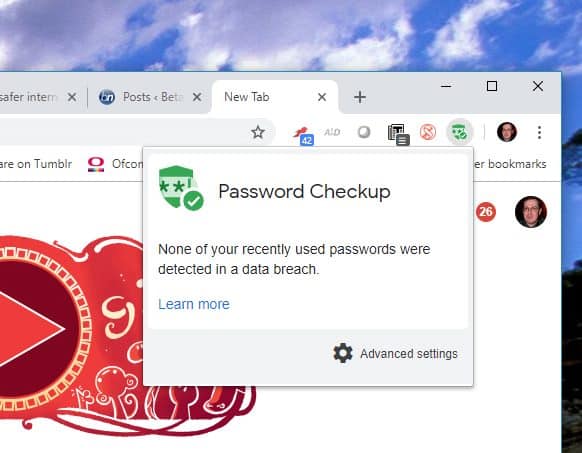 To coincide with Safer Internet Day, search giant Google is launching two new tools to help users detect if their username and password have been compromised.
Google's own research published today shows that many people still reuse passwords. The new tools are designed to raise awareness of account issues.
Password Checkup is a new Chrome extension which detects if a username and password on a site you use has been compromised. If it has, the extension will trigger a warning and suggest that you change your password. This proactive safety measure reduces the risk of account hacking by ten times, Google says. This is the first version of the Password Checkup and the company says it will be refined in the coming months, but you can install the extension and take advantage of the new protections now.
The other tool, aimed at developers, is Cross Account Protection, this addresses vulnerabilities in third-party sites and apps that you may have signed into using your Google credentials. Designed to be implemented by apps and sites, it means Google is able to tell them that an issue that could put information at risk has been detected. From there, the app/site can take actions to help protect you, such as forcing you to log back in.
Cross Account Protection has been created by working closely with other major technology companies and the standards community at the IETF and Open ID Foundation to make this easy for all developers to implement.
"Your privacy and security is of the utmost importance," says Kurt Thomas, security and anti-abuse research scientist at Google. "With technologies like Password Checkup and Cross Account Protection, we're continuing to improve the security of our users across the internet, not just on Google -- and we'll never stop improving our defences to keep you safe online."
You can find out more on the Google Security blog.