Best Windows 10 apps this week

Three-hundred-and-twenty-three in a series. Welcome to this week's overview of the best apps, games and extensions released for Windows 10 on the Windows Store in the past seven days.
Recent builds highlight several new features of the upcoming Windows 10 version 1903 update. New features include options to access Linux files using WSL, Windows Sandbox scripting support, and more.
As always, if I've missed an app or game that has been released this week that you believe is particularly good, let me know in the comments below or notify me via email.
Discounts this week
The following list is a selection of the best deals. Make sure you check out the Store for all offers.
Some apps are discounted for more than one week. Only new apps and games are listed below. Check out the previous post in the series for past offers that may still be valid.
New Windows apps and games
Medieval Dynasty: Game of Kings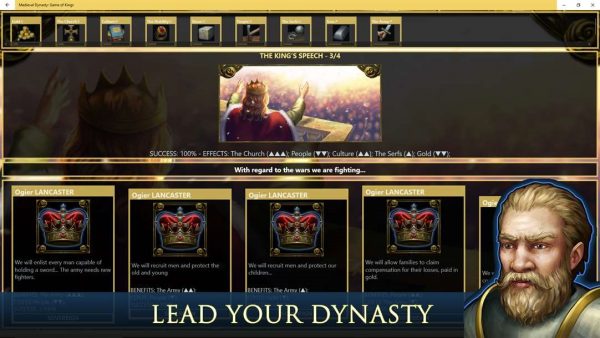 Medieval Dynasty: Game of Kings is a game that combines elements of role-playing games with strategy games.
It is your task as a ruler to make choices, handle political issues, or satisfy demands.
The game is turn-based, and all decisions that you make have consequences and implications.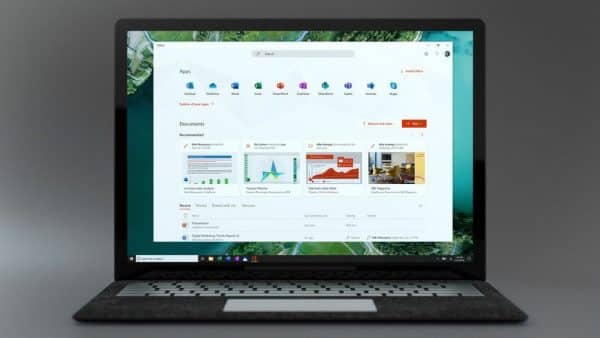 Microsoft launched a new Office application that is free to use. It works with all recent versions of Office and Office online, and can be installed for free from the Microsoft Store.
It provides access to common Office apps and services, links to all available Office apps and services, and tutorials, and acts as a central management hub for all your documents.
The new Office app is a PWA that works even if the PC is offline. You may launch it with the undocumented shortcut Windows-Shift-Alt-Ctrl.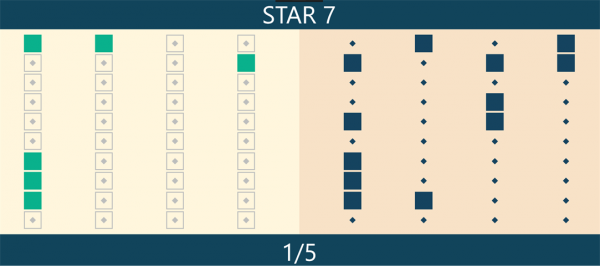 Symmetria is a puzzle game that is all about symmetry. Beat each level by mirroring squares that you see on the screen.
The game features about 20 levels but the developers promise that more are on their way. Later levels introduce new functionality and game mechanics.
Web Activities (for Chrome)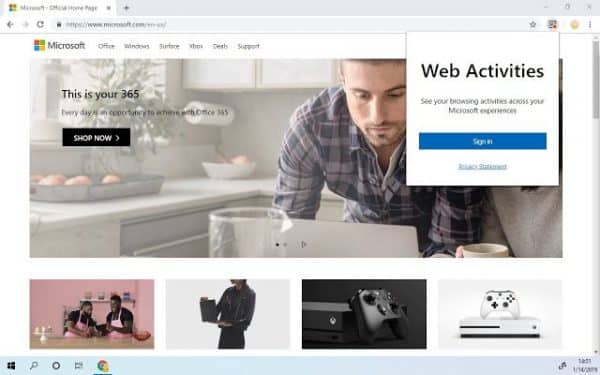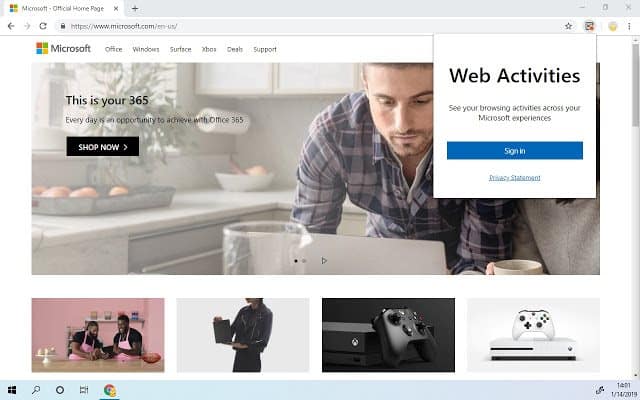 Microsoft released Web Activities, a new extension for Google Chrome, this week. The extension pushes your Chrome browsing history to your Microsoft Account so that you may access it using Windows Timeline or apps by Microsoft that support Windows Timeline.
Check out Mark's review of the extension here.
Notable updates
Harmony Remote update introduces option to pin activities to Start, and fixes a bug that prevented users from reconnecting to disconnected hubs.
Microsoft To-Do upgrade (Fast Ring currently) introduces multiple account support