Spotify spreads its streaming services to India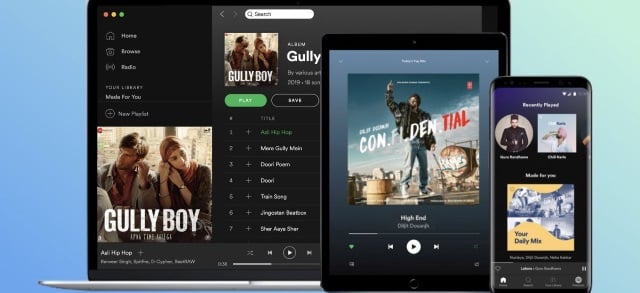 Having enjoyed huge success in other parts of the world -- and despite currently fighting a legal battle with Warner Music Group over licensing -- Spotify has now launched in India.
To cater for the various tongues spoken in the country, the recommendation engine can be set to multiple languages. Subscription pricing has also been tailored to the Indian market, and while it is not possible to make direct comparisons across currencies, a year's subscription costs 1,189 rupees (under $17).
Announcing the Indian launch, Spotify says: "we're excited to announce that Spotify is now available in India. Spotify comes to the world's second-most-populous country with all-new features that are finely tuned to Indian music fans' personal tastes. With this launch, we're offering the best listening experience in local and international music -- and the freedom to play it across a wide range of devices and app integrations".
Daniel Ek, the founder and CEO of Spotify, says:
As Spotify grows, our goal is to bring millions of artists and billions of fans together from every country and background. India has an incredibly rich music culture, and to best serve this market, we're launching a custom-built experience. Not only will Spotify bring Indian artists to the world, we will also bring the world's music to fans across India. We have been working towards this goal for quite some time, and I am thrilled with today's launch.
For now, Spotify is available in India without any content from Warner, but this may change further down the line.
Find out more and sign up over on the Spotify website.