Windscribe is a great VPN, and this is why you should be using it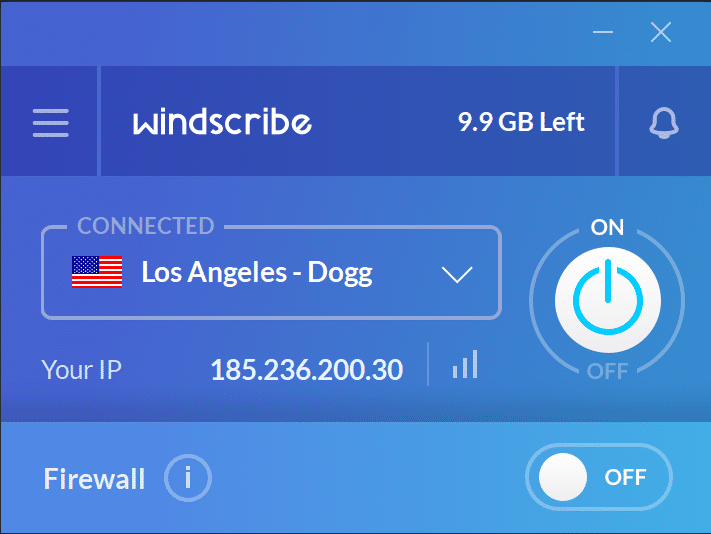 Install the latest security software and most people would consider their system safe. Understandable as most modern suites cover almost every possible scenario from prevention against malicious software through to providing a secure way of interacting with your bank account.
There's one area which is avoided and that's a lack of a secure tunnel to the outside world and here's the reason why this is so important.
The first thing many people do when they arrive at a station, airport or their hotel, is grab their laptop, smartphone or iPad and search for a Wi-Fi network. Many of us will readily connect to any network, as long is named as something similar to the place where we are staying. In a hotel, we'll happily connect to an unsecure network, as we assume it's safe if it uses the same name as the hotel.
To test this theory, security expert Jim Stickley setup a temporary rogue Wi-Fi network around a pool at a Cancun hotel, simply to see how many people would connect automatically. Stickley's theory was that people would assume "we're at the pool, that must be the stronger signal down here, I'll use that one" and connect without thinking, even though the Wi-Fi network is insecure. People proved him right by connecting to the network without double-checking security or asking the hotel whether it was legitimate.
As the network was completely unprotected, Stickley was able to extract credit card information, email addresses, passwords and much more. It shows how easy it is for any rogue user to simply set up a temporary and fake wireless network, to offer you free access in an airport or similar.
What a VPN will do is create a secure tunnel and enable you to communicate with the internet, without any hacker or even the (potential) rogue Wi-Fi network user from being able to extract your data.
Windscribe VPN is a relatively new app for desktop, iOS and Android which offers a number of locations for you to switch your IP and secure your connection, with 10GB of monthly data available free of charge. With Windscribe, like all VPN's, you can choose to situate yourself away from your current country of residence, which enables a US citizen to travel to Europe and use their VPN to re-locate them back in the US or for a European to watch US content by temporarily locating themselves in the United States.
A Pro version of Windscribe is available for only $4.08/month for a year-long contract or $9/month if you want a rolling contract without commitment. Pro users receive a wider choice of locations, additional security features such as blocking ads and an option to add a static IP address for a further $8/month.
Adding a static IP address could offer additional benefits for your VPN experience. Why? Dynamic IPs are shared between thousands of users and servers pick up on this and quickly block them from being used to stream content such as from a Netflix server. A static IP address is unique to the individual, where only you use it for your web browsing, which means it's far less likely to be blocked and more likely to be usable for streaming content while you are on vacation.
Download Windscribe VPN for Windows, Mac, Linux, iOS and Android. A separate extension for Chrome is also available and advisable.