Red Hat teams up with Microsoft, Google Cloud and AWS to launch OperatorHub.io, a registry for finding Kubernetes Operators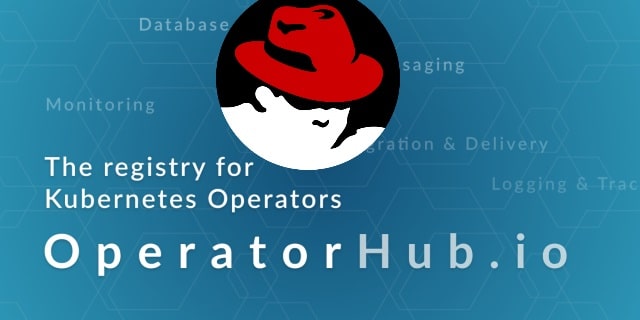 Red Hat, Microsoft, Google Cloud and Amazon Web Services have joined forces to launch OperatorHub.io, a centralized repository to help the Kubernetes community find and share Operators.
Introduced by CoreOS back in 2016, Operators provide a way of packaging, deploying and managing Kubernetes applications. Until now, it was often difficult to find Operators, and this is the problem OperatorHub.io aims to address. On top of being a registry, the repository makes it easy to home in on curated Operators that are of a high standard.
Writing about the new venture in a blog post, Red Hat's director of community development, Diane Mueller, says: "Red Hat is launching OperatorHub.io in collaboration with AWS, Google Cloud and Microsoft. OperatorHub.io is designed to be the public registry for finding Kubernetes Operator backed services."
One of the key benefits of the registry is that everything that is listed there has met certain standards. Being listed means that an Operator shows cluster lifecycle features, has packaging that can be maintained through the Operator Framework's Operator Lifecycle Management, and features decent documentation.
Mueller goes on to explain the reason for Red Hat's involvement:
An important goal for Red Hat is to lower the barrier for bringing applications to Kubernetes. We believe that Operator-backed services play a critical role in lowering this barrier by enabling application owners to use services that can provide the flexibility of cloud services across Kubernetes environments. We hope that the introduction of OperatorHub.io will further lower this barrier by making it easier for application owners to find the Operator-backed services that they are looking for.
The repository is something that has been welcomed by many, including partner Google Cloud. Group product manager Aparna Sinha says:
The creation of OperatorHub.io provides a centralized repository that helps users and the community to organize around Operators. We look forward to seeing growth and adoption of OperatorHub.io as an extension of the Kubernetes community.
Check out the selection of Operators currently available on OperatorHub.io. If you have an Operator to submit, take a look at the contribution guide first.