/r/Piracy is going on a massive deletion spree to avoid a Reddit ban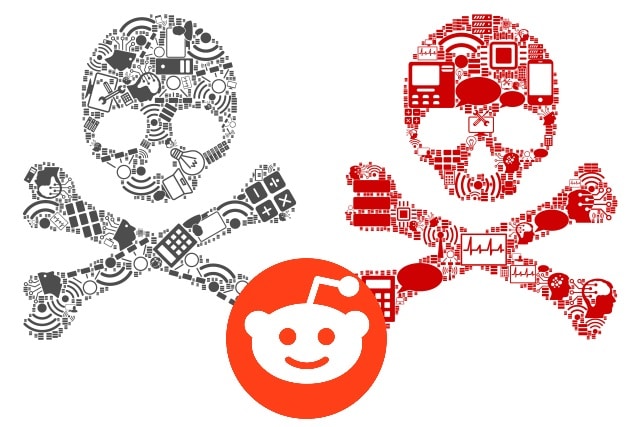 Reddit has never been much of a stranger to controversy, and the site has faced mounting pressure from copyright-holders to do something about piracy.
Moderators have been fighting a losing battle to keep illegal content in check, but with complaints still flooding in, the /r/piracy subreddit is taking drastic action. Having spoken to the community about initiating "The Nuclear Option", the decision was taken to delete nearly a decade's worth of content.
See also:
The decision was not one that was taken lightly, but the moderators noted that with so many complaints coming in,"the suspension of this subreddit is a question of 'when', not of 'if'". The problem has been worsened by the fact that it is not just the posting of copyrighted content (or links to it) which proves problematic. As noted by TorrentFreak, "according to some of the copyright notices filed with Reddit, simply posting an alleged pirate site homepage URL warranted a complaint, even when that URL didn't link to any infringing content".
In true democratic style, the course of action that should be taken was put up for a vote. Users of /r/Piracy were presented with a proposal to vote on:
We scrub everything from this sub going further back than 6 months.

This would be able to catch most possible infringing content, it would show the reddit admins that we put a good faith effort to follow their request, and with a stringent enough moderation, we should be able to avoid future potential triggers.

The cons is of course that we lose historical content, but I doubt anyone is actually using the search function here to look for stuff, and most important guides have been captured already, and if not, you should go ahead and do so anyway!)
The result was conclusive, with those agreeing with the proposal outnumbering those who disagreed 10-to-1, and so the progress of scrubbin' began.
The deletion has been facilitated by a script, but it's not something that's going to happen overnight, moderators warn:
Given the speed, this might take weeks >_<
It's not clear whether this action will be enough to prevent /r/Piracy being hit by the ban hammer, but the subreddit certainly seems to be doing everything it can to stay alive.
Image credit: Aha-Soft / Shutterstock