Google to roll out auto-delete controls for location history and activity data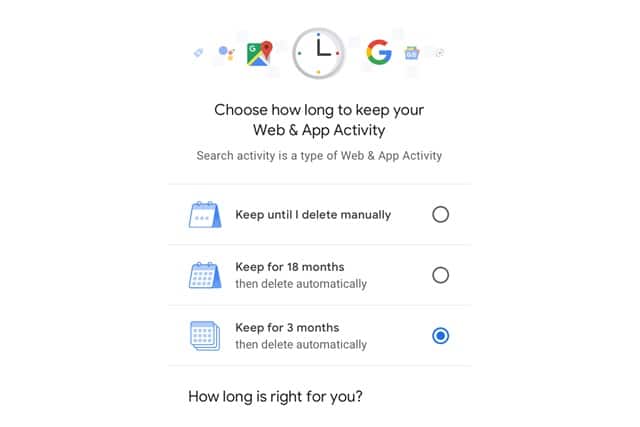 Google has announced that it is giving users greater control over how long the company holds on to location history and activity data.
A new time-limiting feature makes it possible to have information such as account activity and location data automatically deleted after a period of time. The privacy-focused move comes after feedback to Google which found users wanted the company to provide simpler ways to manage or delete the private data it holds.
Google says that it does what it can to keep data private and secure, but it hears that users want greater control. The new auto-delete controls don't really afford users a huge amount of control -- there are only two time frames to choose between -- but it will be welcomed by some as being better than nothing.
Announcing the upcoming feature, Google product managers Marlo McGriff and David Monsees explain:
You can already use your Google Account to access simple on/off controls for Location History and Web & App Activity, and if you choose, to delete all or part of that data manually. In addition to these options, we're announcing auto-delete controls that make it even easier to manage your data. Here's how they'll work. Choose a time limit for how long you want to keep your activity data -- 3 or 18 months -- and any data older than that will be automatically deleted from your account on an ongoing basis.
Google says that these controls are coming first to Location History and Web & App Activity and will roll out in the coming weeks