Useful Excel project management and tracking templates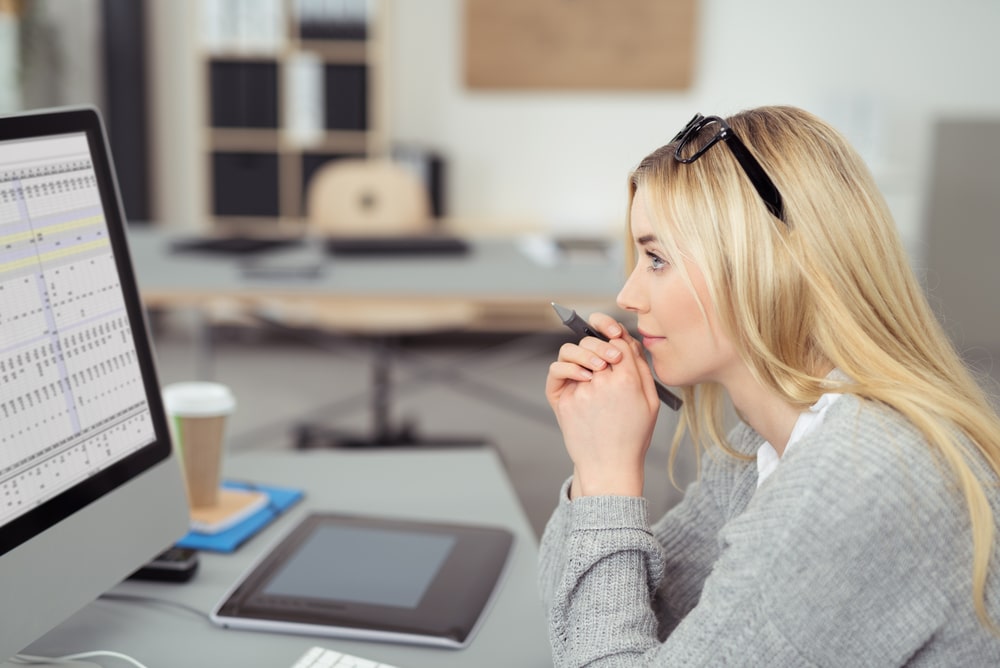 Managing a project is no easy feat. The immense amount of responsibility and critical decision-making skills required to see a project through can sometimes overwhelm even the most seasoned managers. Just imagine what it would be like for first-timers.
Even experts in the field need all the help they can get. And as always, it's Excel to the rescue! Whether you're an experienced project manager or a newbie on the lookout for tools to track and organize tasks, you'll find Excel to be a valuable ally. To make things more convenient for you, we have compiled some of our favorite Excel templates for project management and tracking.
Kanban Board Template
Traditional Kanban boards are widely used for collaborative efforts among team members. Each member sticks a note on the board to keep everybody updated on individual and group progress for a specific project. Vertex42's Kanban board uses the same concept -- but online.
Instead of using boards and sticky notes, you move specific Excel cells around to indicate the which task or phase of the project you're working on. You can also color-code the cells and panels or type in important details and make sure that everyone's on the loop.
Project Timeline Template
Timeline templates are a must-have for managing projects, especially if you're running on a tight schedule. Smartsheet's Project Timeline template will keep everyone posted of important milestones and deadlines, so everything proceeds according to plan.
The template enables you and the members of your team to track the progress of every task in the project, and quickly identify hitches in case of delays. This one comes really handy when planning and managing projects of any scale.
Project Planner Template
Projects have to be planned in detail to ensure that they're completed successfully and on time. Microsoft's Project Planner template can be customized to contain all the necessary information, so every task involved can proceed as scheduled.
The template also includes a comparison feature which allows you to compare the actual and projected completion dates of each task in the project.
Gantt Chart Template
Gantt charts are every project manager's best friend. These charts by Vertex42 make organizing and tracking different phases of the project such a breeze. You can also customize the milestones to include subtasks and the name of the team member/s they're assigned to. This makes it easier for you to address an individual or a group in case of urgent changes or backlogs.
If you're working on a complex project with lots of co-dependent tasks, this is one of the best Excel templates to use!
Earned Value Management Template
It's one thing to manage a project's budget and another to measure how well -- or poorly -- you're doing. Vertex42's Earned Value Management template lets you do both with ease. With the EVM spreadsheet, you can conveniently match up your costs and your budget against your progress.
Use this template with the Gantt chart to anticipate costs and assess performance more effectively.
Critical Path Tracker Template
Some projects have inter-dependent tasks. There are times when you can't proceed to the next one unless you finish the job that precedes it. For this purpose, Microsoft developed the Critical Path Tracker template.
This spreadsheet allows you to list all the tasks involved in a particular project, plan the duration for each, and then specify whether or not it is dependent on another. Utilizing this tracker helps managers visualize the quickest way to complete the project at hand.
Issue Tracking Template
Even the most thoroughly-planned projects encounter snags along the way. Issues and mishaps are simply inevitable; what's crucial is for you and your team to identify and determine a solution for these issues as soon as possible.
You may find the Issue Tracking template from Vertex42 to be a tremendous help in making sure that any hitches are discovered before they become more complicated. The slightest delay can affect your overall productivity.
KPI Tracking Template
Another valuable template in project management is the KPI tracker from Smartsheet. Use this Excel spreadsheet to measure how well your team is doing against your set deadlines and milestones.
The KPI tracker will let you know whether or not you're hitting your marks. It's also an excellent tool for tracking critical data and sharing the reports with the rest of your team for evaluation. Utilize this template to update and upgrade your strategies for better performance.
With so many responsibilities on their plates, project managers deserve access to useful and reliable tools that will take some load off their shoulders.
There are hundreds of Excel templates out there that businesses and organizations can utilize to monitor, organize, and streamline their processes. Hopefully, the project management templates that we have highlighted above can contribute to the overall efficiency of whatever project you're about to undertake.
Photo credit: stockfour / Shutterstock
Anthony Stevens is the Content Specialist for Excel Templates, a resource for free Excel templates including calendars and charts. When not writing, he spends time building furniture and running with his dog.