One in three Brits uses someone else's streaming login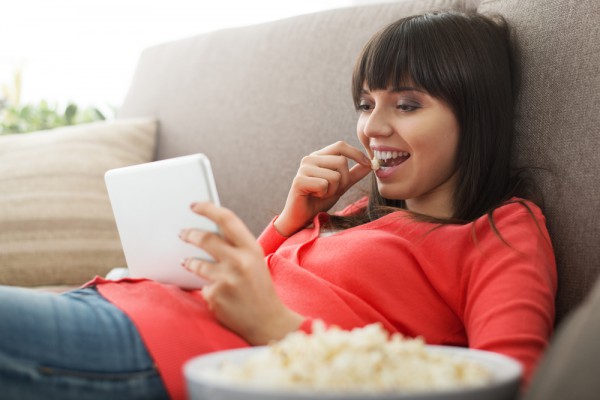 According to a new study from F-Secure, 36 percent of Brits are willing to use someone else's details to access streaming services if given the chance.
Also 42 percent of Brits share their login details to their favourite streaming services with between one and three other people and 70 percent feel no guilt when using someone else's login for Netflix or Amazon.
The study also finds over 370,000 scorned lovers still have access to an ex-partner's Netflix account. This bad security looks like good business for Netflix though as 26 percent say they'd cancel a streaming service if passwords couldn't be shared.
Netflix is the most shared with 18 percent having free access via someone else's account, followed by Amazon Prime (14 percent), Disney+ (12 percent) and Spotify (also 12 percent). Nearly half of those freeloading on a Netflix account say they have been doing so for over a year.
Tom Gaffney, principal consultant for F-Secure Consumer Security says:
There's a good chance the majority of us have lent or borrowed a username and password for an online service at some point, without giving it much thought. It's easy to do and usually you're sharing that information with someone you know and trust. However, there's a bigger issue at play: the inherent cybersecurity risk of sharing details far and wide means that there's a higher probability of those passwords being compromised and exposed to cybercrime.

Users should ensure that they're limiting the spread of their passwords; using two-factor authentication wherever possible; and make each password strong and unique to ensure that access to one account doesn't also mean access to several others. We know that creating and managing multiple strong and unique passwords is tricky, which is why we've launched our Identity Protection product, to help users stay safe online while removing the hassle of juggling several passwords at once.
There is of course a risk in sharing passwords -- an Amazon Prime account for example allows you to do much more than just stream The Grand Tour. When asked who they would be willing to share their password with 11 percent would trust chancellor Rishi Sunak with their password compared to just nine percent who would give it to prime minister Boris Johnson. Most trusted is Holly Willoughby, star of ITV's This Morning show with whom 20 percent would be willing share their login.
Photo Credit: Stock-Asso/Shutterstock