BYO e-commerce: Harnessing the trend for future growth by overcoming operational challenges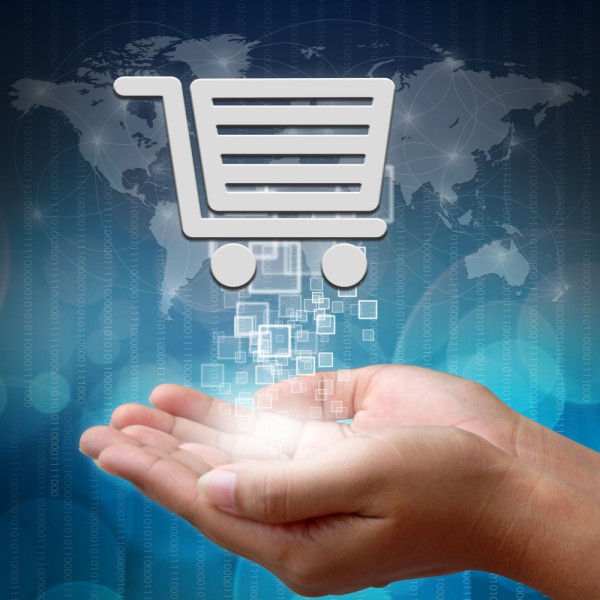 It's no surprise e-commerce activity is growing at unprecedented rates as a result of the COVID-19 pandemic and local governments' stay-at-home orders. In fact, e-commerce spending came in at $77 billion higher than expected from March-June of 2020.
Despite a push for more sophisticated e-commerce strategies even pre-pandemic, many retailers are hesitant to adopt new technology to manage the growing trend and often lose out on potential avenues of revenue as a result.
Unfortunately, this has given way to a growing trend known as "BYO E-Commerce," or the phenomenon of bolting on a front-end application with the assumption that that's all that is needed. Recent e-commerce demand means retailers are floundering to make up for the decrease in revenue driven by in-store purchases. This often results in sales and marketing team members taking it upon themselves to reach new audiences and maintain sales momentum. Platforms, like Shopify, are being tacked on to existing e-commerce systems, with little to no IT oversight, in order to increase reach and leverage a larger retail network to create more brand visibility. This has been especially prevalent after Shopify's news in June announcing its partnership with Walmart +, Walmart's online subscription option modeled like Amazon Prime, and most recently with its partnership with TikTok.
Similar to the infamous BYO Device (BYOD) trend, BYO E-Commerce creates additional hurdles and introduces threats to retailers' operational efficiency. Inherent risks associated with the BYO E-Commerce trend include:
It threatens governance and data security policies: Many contracts need to be tailored to a company's specific data privacy terms, and often rely on those parameters to remain compliant. BYO E-Commerce bypasses the governance process entirely and threatens customer data privacy.
It reintroduces manual processes: Companies work hard to achieve digital transformation, but BYO E-Commerce introduces yet another manual process, as these tacked-on solutions are not connected to enterprise resource planning (ERP) systems. Therefore, the business fails to capture critical data from these "rogue" transactions in real time because they're manually keyed into a system. This creates an unreliable read on true profitability and hinders visibility into the flow of goods across a company's inventory processes, through to order fulfillment, and backend accounting.
It threatens the strategic direction of the company: If employees aren't careful, they could offer the company's products to markets, businesses, or regions of the world with which a company may have strategically chosen not to engage. This could mean the potential for shipping items to places that infringe on other franchises or selling an item that may be considered illegal in regions outside of the US.
3 Tips for Overcoming BYO E-commerce Challenges
BYO E-Commerce issues often arise when teams fail to communicate the vision for each department or allow for suggestions at each level and business sector, which causes misalignment on organizational goals and initiatives. Companies' senior leaders -- C-level and IT alike -- should be on high alert for any BYO E-commerce attempts and should take steps to proactively mitigate the associated risks if they want existing e-commerce strategies to be as effective as possible. Tips for managing BYO E-Commerce threats include:
Create a culture that encourages cross-functional teams: Creating new streams of revenue is always top of mind for C-level executives, but it should be top of mind for every employee and business sector within an organization. Sales/Marketing and IT each may have different ideas and insight into alternative strategies for product visibility that the C-level may not be privy to, and vice versa. The key is the create a company culture that empowers and encourages the team at large to think about how to increase revenue in the most focused and cohesive ways and communicate those expectations to employees on an ongoing basis. Most importantly, the entire company should be aligned when it comes to e-commerce strategies and the tools being used to achieve them.
Invest in a modern integration solution to gain control of your entire technology ecosystem: Investments in integration technology should offer insights to both key technical and business users. Most companies purchase and deploy dozens, if not hundreds of software applications, and we all know how rapidly data is proliferating. However, their supply chain is often lacking agility because they do not make adequate investments in modern integration technology to connect all of those applications and properly leverage all of that data to achieve true end-to-end business process visibility.
Perfect the omnichannel experience: Once companies have fully embraced a modernized integration platform, they can begin to gain complete visibility for every single online order. Think of the value gained from total omnichannel integration visibility: you have all online, in-store, and wholesale orders unified in a single view, with full EDI and API integration. This simplifies e-commerce operations and improves team efficiency by enabling the entire business to turn on a dime. It also eliminates manual steps of any order-to-cash process, from digital store front to ERP, CRM, or fulfillment system.
Harnessing the Trend for Future Growth
E-commerce is here to stay, which is why businesses should embrace the shift and have the trend work in their favor. With the right strategies and tools in hand, BYO E-Commerce doesn't need to be a threat that negatively impacts the business, rather a catalyst for a much-needed organizational shift as we enter a new era of online buying behavior and a new standard for e-commerce.
Photo Credit: Nonnakrit/Shutterstock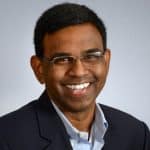 Mahesh Rajasekharan is CEO of Cleo, an ecosystem integration software provider.