Microsoft gives users greater control over speech recognition privacy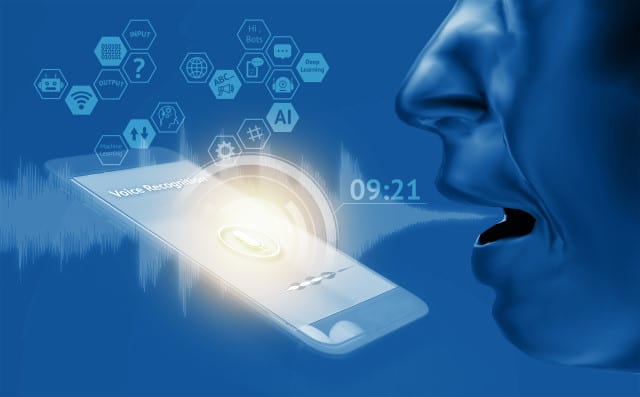 Microsoft has announced that it is rolling out an important update relating to voice data collected during speech recognition. The changes give users more control over how their data is used, and comes in response to privacy concerns about the use of private data.
The update means that users will now be able to give or deny consent for Microsoft to manually transcribe the contents of voice clips for the purposes of improving the accuracy of speech recognition.
See also:
The company explains that the changes will "let customers decide if people can listen to recordings of what they said while speaking to Microsoft products and services that use speech recognition technology".
Microsoft, of course, would prefer that as many people as possible consent to their voice data being used. This would allow the company to enhance a range of speech-driven tools by helping to improve the recognition of different accents, speech in noisy environments, and more.
In a blog post about the upcoming change, Microsoft says:
Voice clips are audio recordings of what users said when they used their voice to interact with voice-enabled products and services, such as dictating a translation request or a web search.

Microsoft removes certain personal information from voice clips as they are processed in the cloud, including Microsoft account identifiers and strings of letters or numbers that could be telephone numbers, Social Security numbers and email addresses.

The new settings for voice clips mean that customers must actively choose to allow people to listen to the recordings of what they said. If they do, Microsoft employees and people contracted to work for Microsoft may listen to these voice clips and manually transcribe what they hear as part of a process the company uses to improve AI systems.
The image below shows how users will be prompted to grant or deny Microsoft permission to use their recordings: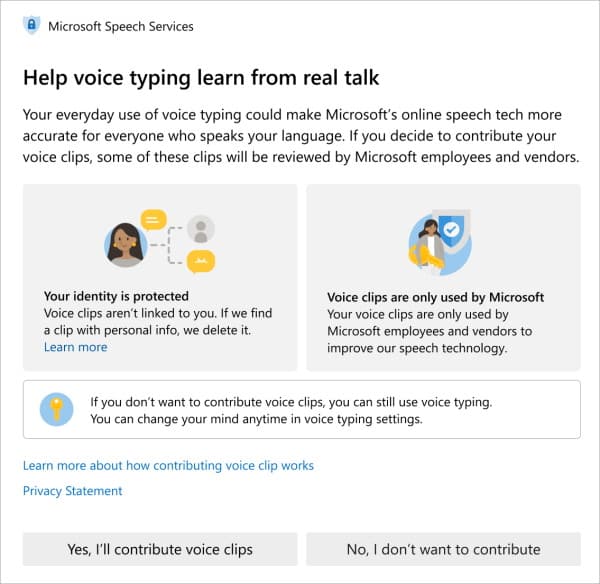 Microsoft stresses that personal data and personal identifiers are removed from voice clips before they are used for anything. However, the company points out: "If a customer chooses to let Microsoft employees or contractors listen to their voice recordings to improve AI technology, the company will retain all new audio data contributed for review for up to two years. If a contributed voice clip is sampled for transcription by people, the company may retain it for more than two years to continue training and improving the quality of speech recognition AI".
Image credit: Zapp2Photo / Shutterstock