Tips for Communication Service Providers to mitigate customer separations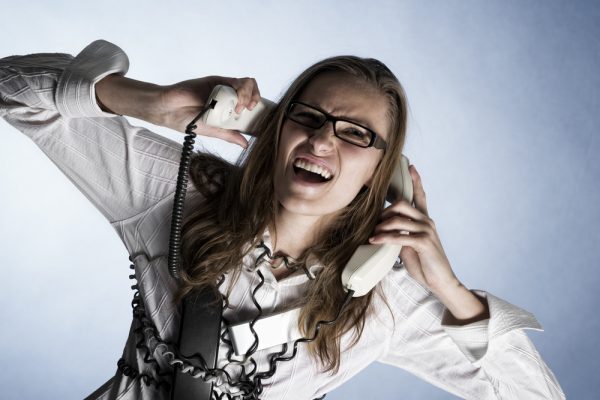 Telecom companies have become integral in our hyper-connected modern world. In the past, most telco revenue was generated from voice traffic (i.e., premiums on long-distance calls). An explosion in technology has given rise to a fundamentally different industry landscape with myriad new factors and considerations. From sending a simple text to confirming a reservation at a restaurant, telecom has changed forever. Yet, despite the increasing necessity of telecom to keep us connected, maintaining customer loyalty hasn't been easy.
Customer loyalty has been on the decline in recent years. As a result, the telecom industry must work harder than ever at customer retention, which can prove challenging in the saturated cloud provider market. There are many unique and situational reasons businesses might choose to leave their Communication Service Provider (CSP). Changing consumer preferences demanding immediacy and personalized service have impacted some relationships, while the ability to provide global customer support has affected others. Evolving preferences might be one reason why 77 percent of consumers are no longer as loyal to brands as they once were.
Knowing what commonly leads to separations can help a CSP ensure they are retaining their customers and delivering services that are most important to them. Providers that are aware of some of the common pain points leading to customer separations can make changes to their services and support offerings to provide better experiences for their customers.
Outlined below are four reasons businesses might choose to sever ties with a provider, with tips on how CSPs can overcome them and retain their customers.
Insufficient Communication Channels
One reason a customer might feel inclined to find a new CSP is because they want to expand their communication channels, the services they offer and/or locations supported. A virtual, omnichannel approach is increasingly important for customers so they can stay up to date on new technologies and remain connected with customers and teams. For example, 57 percent of SMBs expect their providers to be able to support video for customer care.
CSPs that can expand their offerings by including newer tools such as video and messaging capabilities can deliver the communications their customers are seeking. One way to accomplish this is by partnering with a software-centric carrier to leverage telecom APIs. APIs are the gateway for CSPs to provide reliable, flexible and scalable voice and messaging solutions for their customers. APIs are also easy for IT teams to integrate within their existing software, making the ability to scale offerings quick and straightforward. Utilizing APIs now will help to distinguish competitive advantage in the long run and will provide customers with a lasting positive impact that can be directly tied to both revenue growth and end-customer satisfaction rates.
Services and Budget Concerns
Businesses often break ties with CSPs if they find that they are not utilizing all the services offered. Or they might find tools that better fit their needs at a lower cost from a different provider. CSPs that are transparent about their pricing and services will attract customers looking for new communications tools that better meet customer needs. As a best practice, and before selecting a provider, customers should understand the services they need and the budget they have available. They can then enter conversations educated; and as a result, have full transparency into what they will receive from the future CSP relationship.
Limited Growth
As business is conducted on an increasingly global and remote scale, establishing a local presence in multiple locations is imperative for most companies. How businesses engage with their customers, and the level of support they provide, can severely impact a brand's long-term success. If a CSP cannot support global communication strategies or is not exploring the potential expansion, a company might choose to partner with a new provider that can facilitate global connections through flexible communications.
To attract and retain customers interested in international services, CSPs can offer international direct inward dialing (DID) numbers. DIDs are virtual numbers that allow carriers to route calls directly to an existing phone number, like an invisible extension. They provide businesses with a local presence in new or existing markets by utilizing local numbers, regardless of the originating call or number's location. By leveraging these numbers, businesses strengthen their global communication strategies and offer more control and flexibility over ways they interact and engage with their customers. CSPs that offer international DIDs can strengthen competitive advantage and attract customers in new markets.
Customer Service Quality
Unfortunately, one common reason businesses choose to separate from their CSPs is due to unsatisfactory customer service. This is troubling when more than 80 percent of companies say they anticipate competing for business solely on customer experience in the coming years. On top of that, enterprises are expecting more from their CSPs and want them to have a stronger reputation of quality customer support. As such, it's vital for telecom providers to deliver reliable and extensive customer service.
CSPs should strive to be consistent in the level of support they provide to customers. This might include involving customers in the innovation and research process, as well as notifying them about their current service status, any product or service updates and predicted time to issue resolution. It's even better if the CSP maintains a detailed call or message record of any interactions with the customer so that any communication between customer and CSP benefits from relevant context. Another best practice is to utilize customer feedback to assess any areas for improvement. If customers know they can depend on their CSP for consistent, quality service, they will be more likely to stay with that provider.
To compete more effectively, CSPs must fine tune their efforts and deliver solutions that provide their customers with robust, cost-effective communications capabilities that will support growth. They should also keep customer service at the center of everything they do, to attract and retain loyal customers. CSPs that keep these best practices in mind will see a return on their IT and customer support investments and mitigate customer separations.
Image credit: lichtmeister/depositphotos.com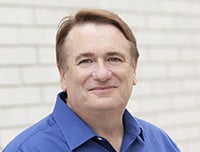 Darach Beirne is vice president of customer success at Flowroute, now part of Intrado. With more than 25 years of experience building and leading B2B customer success, Darach leads Flowroute's dedicated customer support team, driving strategy for customer success and improved customer satisfaction. Prior to joining Flowroute, Darach lead professional service and sales engineering teams for providers such as Contenix, Huawei/3Leafsytems, InQuira, Siebel/Scopus and Ingres.