10 emerging technologies in 2021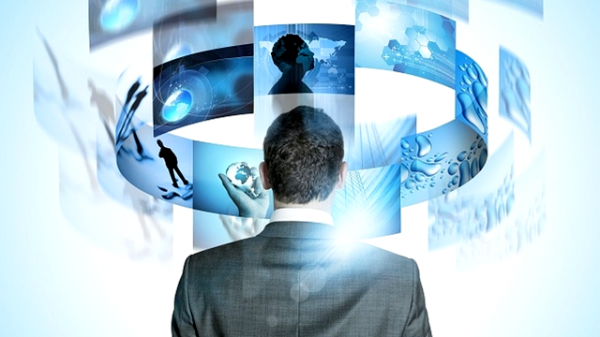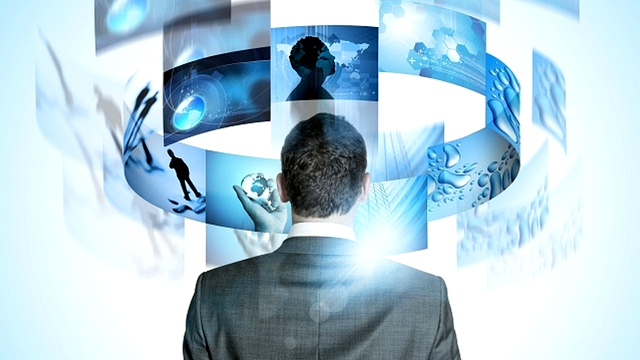 Despite an inarguably terrible year and many concerning events happening around the world -- pandemic notwithstanding -- technology is still advancing at breakneck speeds. That looks to continue well into the coming year, with many fascinating and emergent solutions bubbling to the surface.
Here are 10 emerging technologies everyone should be on the lookout for in 2021:
1. AI and Machine Learning
Artificial intelligence will continue to dominate the technology sector for years to come, not just because it's powerful, but because it's permeating nearly every industry, field and platform in existence. What was once more of a novelty has truly become practical and efficient.
Advancements in AI and cognitive function have helped this come about, but machine learning also deserves much of that praise. Through the collection, ingestion and analysis of massive troves of digital content, machine learning platforms are spitting out new opportunities and insights. The technology is also empowering marketing, retail, health care, science, industry and much more.
The AI market is expected to be worth over $190 billion by 2025.
2. Edge Computing
There's no question that cloud computing has revolutionized the modern industry, primarily helping professionals deal with the vast influx of data created by today's platforms and devices. As everyone moved to the cloud, however, many latency and reliability problems began arising. Edge computing is an answer to that.
As the name implies, processing power sits closer to "the edge" to help speed up operations and improve reliability, especially in remote areas where connectivity can be an issue. Think of it as a mini data center, located much closer to the client side of the server-client equation. Right now, it's used mostly to facilitate data processing for time-sensitive platforms and tasks.
It can also make a huge impact on Internet of Things (IoT) usability and connectivity experiences, where these devices are constantly phoning home to a remote server.
Analysts expect the global edge computing market to reach $6.72 billion by 2022.
3. Quantum Computing
By incorporating quantum phenomena -- such as quantum entanglement and superposition -- quantum computers can process computations and complete tasks that conventional computers would be incapable of doing. Impressively, they also achieve this faster than any piece of technology we've ever seen before through an unparalleled level of hardware power.
Naturally, the technology is still relatively new. Providers and clients alike are merely exploring what they can do with it, barely scratching the surface. Brands like Honeywell, Google, Amazon, Microsoft and more are offering the use of quantum computers for various services.
Global quantum computing revenue is expected to reach $2.5 billion and beyond by 2029.
4. Smart Vehicles
Two things are happening right now that are driving the advancement of smart vehicle technology. For one, the technology itself is seeing tremendous innovation, from autonomous and self-driving vehicles to augmented reality (AR) dash navigation systems and beyond. It's incredibly exciting, and brands like Tesla, GM, BMW, Hyundai, Chrysler and many others are already rolling out highly advanced consumer vehicles to market.
At the same time, new laws and regulations have passed encouraging safe driving habits -- such as distracted driving laws. Vehicle manufacturers are incorporating many new technologies into their vehicles to assist drivers with these new legal requirements.
As a result, vehicles are getting smarter and more advanced both inside and out. Expect to see the innovation continue as more manufacturers push the envelope.
5. 5G
The upgrade to 5G will be revolutionary, far beyond any of the previous generations. It will bring widespread connectivity and reliability, and it will introduce a bevy of new applications.
Imagine how many devices, services and platforms require an active internet connection these days, and what that means when moving away from the home, office or other stable connections. Mobility generally comes with a sacrifice in usability and performance. However, 5G will eliminate that problem.
Virtual reality (VR) and AR platforms, cloud-based solutions -- like cloud gaming -- streaming entertainment and IoT will all have instant and always-on access to a wireless connection when 5G comes online. The medical industry will also gain access to powerful remote technologies for things like cross-country operations.
5G networks will offer max speeds of 1 to 10 Gbps, with an average speed of 50 Mbps and above. That is majorly impressive, especially considering 4G LTE barely reaches 1 Gbps, if ever close to that.
6. The Internet of Things
Surprising almost no one, IoT will continue to be a major player in the technology sector for years to come. It has already seen considerable advancements through new smart home and consumer-focused technologies. It has another purpose in the industrial world by livening up systems new and old, allowing for a digital transformation of the manufacturing and supply chain fields.
By 2030, about 50 billion IoT devices will be in use around the world.
7. Virtual and Augmented Reality
Virtual reality has been making waves for a while now, but augmented reality is an offshoot of that. Unlike virtual reality, AR doesn't require users to wear a proprietary headset. Instead, the content is digitally projected into the real world using various methods. For example, AR content might be projected onto a vehicle's windshield showing current speed, navigation prompts and much more.
The market will reach a total worth of $209.2 billion by 2022.
8. Blockchain
Originally designed to support cryptocurrencies like Bitcoin, the foundational blockchain technology is a digital ledger and is now being used for so much more. From legal to medical, several industries are exploring ways to use the revolutionary technology because of its enhanced security and transparency.
9. 3D Printing
Once a novelty, 3D printing has exploded onto the scene with a purpose. It has graduated from tech enthusiasts' and tinkerers' backyards and moved on to major industries like health care, construction, retail and much more. This printing technique has become so powerful that it's now possible to 3D print an entire building.
10. Renewables
From recycled and repurposed plastics to green hydrogen, which offers clean energy, there will be significantly more focus on renewable technologies and resources this year.
The Future of Technology in 2021
This list is a detailed but small glimpse of all the technologies that will likely become top-of-mind in 2021. Whatever the focus is for tech professionals, there will surely be plenty of innovations throughout 2021.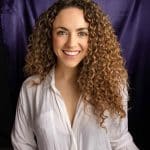 Devin Partida writes about AI, apps and technology at ReHack.com, where she is Editor-in-Chief