Beeper is a cross-platform messaging tool that supports iMessage, WhatsApp and more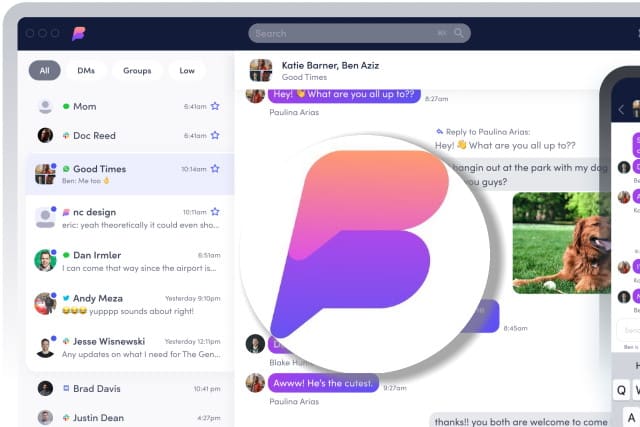 There are a huge number of messaging apps to choose from these days, and the chances are that many people you know use different chat tools. You may use Facebook Messenger with your family, WhatsApp with friends, and Slack for work, for example.
While there are various apps that claim to unify the chat experience and let you chat across multiple networks, they always miss out an important player. The same cannot be said of Beeper. This app lets you chat with people across no fewer than 15 messaging platforms, including Apple's iMessage, across MacOS, Windows, Linux‍, iOS and Android.
The app comes from Eric Migicovsky, the founder of Pebble, and the number of supported messaging networks is hugely impressive. As well as the usual suspects such as WhatsApp and Facebook Messenger, the app can also be used to chat via Twitter direct messages, Slack, Signal, Skype, IRC, iMessage, Telegram, Android Messages, Instagram, Discord, Matrix, the Beeper network itself, and Hangouts
Migicovsky shared news of the arrival of the app on Twitter:
If you were wondering how on Earth the developers managed to get iMessage working outside of the Apple ecosystem, all is explained in a FAQ on the site:
This was a tough one to figure out! Beeper has two ways of enabling Android, Windows and Linux users to use iMessage: we send each user a Jailbroken iPhone with the Beeper app installed which bridges to iMessage, or if they have a Mac that is always connected to the internet, they can install the Beeper Mac app which acts as a bridge. This is not a joke, it really works!
Questioned about the likelihood that people without access to a Mac would be sent a jailbroken iPhone, Migicovsky doubled down on the promise:
There are a few things to keep in mind about Beeper. Firstly, this is a subscription service that will cost you $10 per month. Secondly, there has already been such colossal interest in the app that access has had to be restricted. This means that when you sign up for Beeper, you will be added to a queue before you are granted access. It's hard to say just how long it will take for everyone to get processed, but hopefully it won't be an endless wait.
Find out more here.