Transcend launches CFexpress 820 Type B memory card and USB reader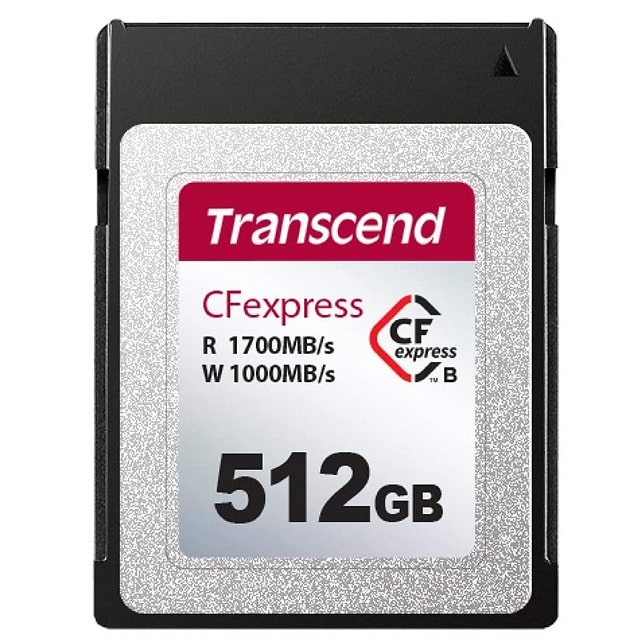 If your camera only uses SD cards, you are basic AF. Look, there is nothing wrong with being basic -- I am definitely in that group. However, if you are a hardcore photographer with high-end equipment, your storage should be CFexpress (Type B, particularly) if your camera supports it. Why? It is insanely fast, as it uses the PCIe interface. And yes, speed matters when you need to transfer a lot of photos or videos.
Of course, the downside of these new faster cards is they are more expensive. Thankfully, value-focused company Transcend has launched a new CFexpress 820 Type B Memory Card that is available now. In addition, the manufacturer has released the new RDE2 USB CFexpress card reader.
"CFexpress 820 Type B memory card is embedded with the NVMe PCIe Gen 3x2 interface, which offers premium read/write speeds of up to 1,700 MB/s and 1,300 MB/s respectively. Coming in high capacities up to 512GB, the card can save 4K videos and thousands of RAW photos. CFexpress 820 Type B memory card has undergone rigorous environmental testing, providing stable performance under temperatures from -10°C to 70°C," says Transcend.
The company further says, "Utilizing the USB 3.2 Gen 2x2 interface, the RDE2 card reader offers an optimum data transfer rate of 20 Gbps, reducing the time needed to transfer files from one device to another. To create a better, smoother editing experience, Transcend provides USB Type-A and Type-C cables, so the card reader can be seamlessly connected to personal computers and tablets. The RDE2 card reader comes with a lightweight aluminum housing that is wear-resistant and anti-scratch. Covered by non-slip silicone rubber, the device is also heat resistant."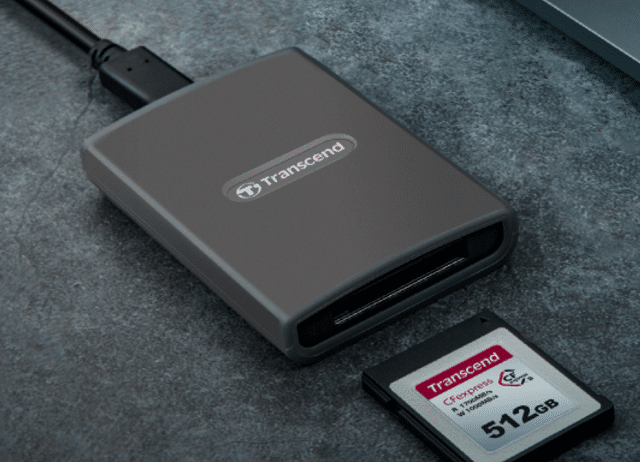 The Transcend CFexpress 820 Type B memory card can be purchased here now in two capacities -- 256GB and 512GB. The former costs $299.99, while the latter is $449.99. It is worth noting the smaller capacity card has slightly higher write speed (1,300 MB/s vs 1,000 MB/s) but they share the same 1,700 MB/s read. The RDE2 card reader can be had here for $59.99.
Please note: Some of the above links may be affiliate links, meaning we, or our writers, may receive payment if you purchase one of these items (or other items) after clicking on them.