Transform business operations with cloud-based expense reporting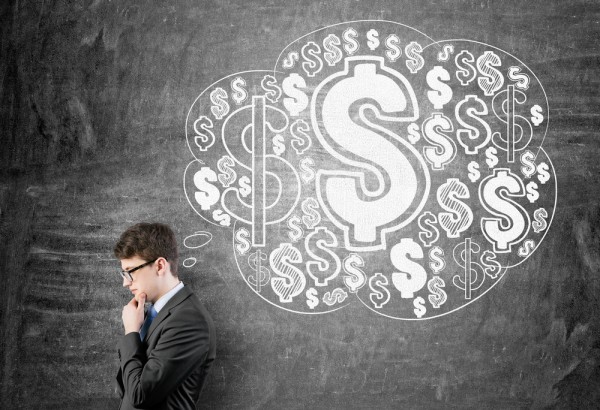 Expense reporting can be a headache for both employees and businesses.
For employees, hanging onto receipts and filling out detailed paperwork is tedious and gets in the way of more productive tasks. It can be easy to lose track of important information needed to file reports correctly, especially for frequent travelers. Traditional reporting procedures put the onus on the employee to keep tabs on one more thing -- on top of doing their jobs.
For businesses, outdated expense reporting processes can be a challenge as well. Companies may not get the level of detail they need for accounting purposes, and accounting departments are burdened with sorting through incomplete reports, tasked with piecing things together, or wasting hours going back-and-forth with employees to get the information they need. These common complications hinder the business from being able to accurately track and forecast business expenses, which becomes a drain on overall financial success.
Many expense reporting procedures have improved as technology advances and new tools come to the market. New cloud-based applications provide enhanced expense reporting tools that can address some of the common pain points of traditional reporting systems and tools. With the power of AI and the cloud, antiquated expense reporting processes can become much more streamlined, accurate and efficient. As many companies embrace remote or hybrid work operations, cloud-based tools are designed to fit within those working environments. They're also impactful in industries such as construction, field service and delivery, where employees are tasked with purchasing materials, supplies, and fuel, and regularly bill expenses.
With expense reporting software powered by artificial intelligence (AI), machine learning (ML) and automation, expense reporting can cease to be a drag on business productivity and profitability. These technologies can transform a formerly frustrating and error-prone process into one that allows workers to allocate their time to more important tasks and ensure that companies process expenses in a timely and accurate manner. Let's take a deeper look at how cloud-based mobile expense reporting software can transform business operations and alleviate common stressors.
Productivity Challenges
Put simply, manual expense report entry is time consuming and error prone. Manual reporting requires employees to review each receipt and enter information by hand. The system may ask them to break out different items on a receipt into separate categories, or the receipt may lack the detail needed for employees to easily transfer key data points (i.e., transaction amount or date). Employees often need to create new reports for each day or week, which takes up even more time and creates more ways to introduce error. Lost or damaged receipts may not be sufficient, so employees spend time sourcing another form of expense confirmation.
Although legacy expense reporting systems may seem to offer clear, linear processes, in reality they're plagued with frustration, confusion, and simple mistakes. Sorting through expenses is a necessary business task, but with all the pitfalls of manual entry it can end up being a drain on time. With the amount of uninterrupted time needed to do the job correctly, employees may delay the task or be forced to push aside more critical business activities in order to meet reporting deadlines.
Accounting and finance departments are also bogged down in this process. They must manually review each report and expense to ensure it was logged to the proper codes and check that supporting receipt information is accurate and complete. With so much room for error on the front end, accounting teams are left to repeatedly correct the same mistakes, adding drudgery and frustration to their days while diverting time away from larger tasks.
The Power of AI and ML Solutions
AI and ML-driven automation erases these pain points by smoothing out the process and taking some of the guesswork out of manual entry. Additionally, these solutions require far less hands-on time from employees, improving the timeliness and accuracy of expense reporting delivered to finance teams.
One of the game-changing capabilities of modern expense reporting software is the ability to upload receipts from a mobile device. ML tools can recognize and intelligently categorize expenses automatically, eliminating the need for employees to do it themselves. Once an employee incurs an expense, they simply use the system to record the item from their phone -- making it easier to log expenses as they go rather than saving up receipts to sort through later. When processing the expense report, finance teams can also look up images of the receipts and verify entries much faster.
Another key feature: automated corporate card reconciliations. This allows for the intelligent creation of expense reports automatically and can detect transactions and remind the user to log a corresponding receipt as needed. This capability handles some of the more tedious data entry up front and ensures that expenses aren't forgotten or overlooked.
More Informed Business Decisions
Overall, AI and ML-based solutions can help enterprises make better business decisions. When expense reports are submitted and processed in a timely and accurate manner, businesses are able to get a more complete financial picture in real time. Finance teams can more accurately forecast revenue, plan raises and bonuses, and decide on business investments. Modern expense reporting solutions also make it easier to determine the bottom line and provide estimates and information for tax reporting.
Embracing expense reporting systems that utilize automation allows businesses to make more precise predictions about future costs. For example, being able to understand the true cost of sending employees to travel to a conference may help them decide if they can afford to send additional employees to the event next time or if they need to scale back in the future.
AI and ML-driven expense reporting software has the power to solve some sticky challenges that traditional systems have failed to address. With the dramatic shift in the way business is done, tech-driven solutions such as these are better suited to help companies flourish and thrive well into the future.
Photo Credit: ImageFlow/Shutterstock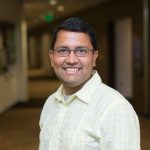 Ajoy Krishnamoorthy is VP of platform strategy at Acumatica . He has more than 15 years of experience in the industry in technical, marketing and leadership roles. Prior to Acumatica, Ajoy was at Microsoft driving business success across a wide range of product management and marketing roles most recently serving as Director for OEM Segment Marketing where he and his team were responsible for the go to market strategy across commercial and consumer audiences.