Seven golden rules of cloud migration in 2021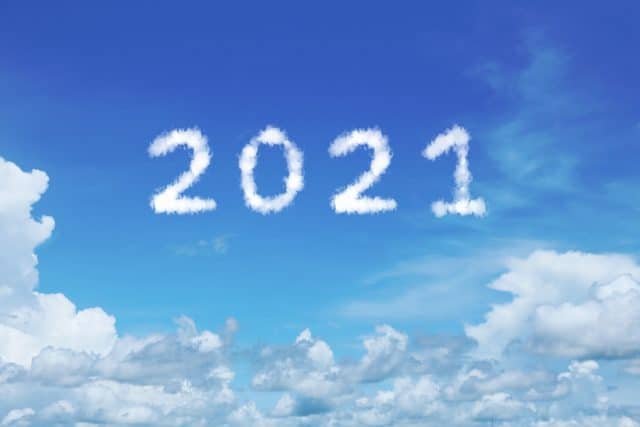 We've all heard of the classic golden rule. For most of us, our parents would preach to us to "treat others the way we want to be treated," or another one of life's cliches. But the idea of a golden rule has gone a step further and is impacting modern business. There's now the golden rules to cloud migration. As enterprises prepare for the future, many are continuing to look for​ ways to modernize their IT operations due to the cloud's convenience, flexibility and scalability.
Migrating to the cloud from a traditional, physical infrastructure, is easier said than done as many business leaders know. This is why the seven gold rules are so critical to enterprises' migration success. Let's take a closer look at each rule:
1.     Utilize a clearly-defined cloud strategy
When starting a cloud migration, it's important to have a short-term and long-term plan pre-established since some of the most critical organizational assets are being moved. A company's cloud strategy plan should include all reasons for migrating, both short-term and long-term, and contain a strong focus on three key areas: financial, security and operations. Having a clearly-defined cloud strategy also prevents IT members from getting in the way of other IT members, thus stalling progress of the cloud migration.
2.     Find the right kind of migration
After finalizing your cloud strategy plan during the pre-migration stage, companies should examine their current IT systems involving a migration readiness assessment. Here, organizations decide what needs to retire or move into the cloud. There are many different approaches to cloud migration and a mixture of migration types, so identifying which one best fits your cloud strategy goals is key. The five common cloud migration types include relocate, rehost, replatform, repurchase and refactor.
Relocate: Relocation involves moving an organization's data,​ applications and workloads to a cloud infrastructure. Most organizations choose not to relocate all computing assets at once.
Rehost: Rehosting involves moving existing physical and virtual servers​into a compatible Infrastructure as a Service (IaaS) solution, which increases the speed of migration while reducing risk.
Replatform: The replatforming process means changing the operating​system or database engine, allowing the option to use cloud services that are close to existing infrastructure without requiring a code change.
Repurchase: Repurchasing involves replacing the application with a​  SaaS product. This type of migration will rebuild application architecture by eliminating dependency on custom hardware or proprietary technology platforms.
Refactor: Refactoring is the process of examining how the application is​architected and developed utilizing new cloud-native features for performance, scaling and agility.
3.     Prioritize data and applications
Not only is it important to have the right cloud strategy and utilize the most effective type of migration but organizations must also prioritize what is most valuable to them versus what's not. For example, knowing where your proprietary products and intellectual properties live enables your team to make the crucial decision of when these assets need to be moved. Divide assets into tiers -- Tier 1 for most important, Tier 2 for middle importance, and Tier 3 for lower importance, etc. This approach lays the groundwork for a comprehensive plan and timeline.
4.     Don't ignore security
Security is necessary for any technology adoption, but especially a cloud migration. IT teams must take extra precautions before making the transition to the cloud because cybercriminals will see any vulnerabilities as a green light to steal some, if not all, the major assets. The pillars of any healthy cybersecurity strateg​y ​ include prevention, detection, restoration and education. If your company follows those four ideas, then your cloud migration will remain safe and successful.
5.     Move assets with resources at the right time
Moving to the cloud quickly occurs best when a company has alignment on capacity, resources and general know-how. It is possible for cloud migration to occur fast, but not always smart. In the beginning, companies should start with a single application or dataset to get your feet wet. If something doesn't migrate correctly, it's easier to troubleshoot a smaller portion compared to an entire system, especially if your IT team is inexperienced in cloud computing.
6.     Always have a backup/DR plan
Most companies can't afford to stop all operations during cloud migration or if hiccups come up during the cloud migration experience. In case an accidental deletion occurs and data is lost, companies need to double check all backups are current before cloud migration begins. Additionally, be sure to track designations for recovery time objectives (RTOs) and recovery point objectives (RPOs) by each individual application instead of groups of applications. Shifting to the cloud can be stressful, so being able to retrieve everything for a do-over provides a level of stress relief.
7.     Deliver up-front analysis for interdependencies
One of the most important aspects of any cloud migration is knowing what you'll be migrating and when. It's necessary to conduct up-front analysis of the applications, scan the network for interdependencies and deeply understand the as-is environment that will be migrated versus just having a high-level picture. A great way to accomplish this analysis is with the installation and configuration of a network and server assessment tool, which is automated to provide relevant information and performance analysis needed to prepare for any cloud, datacenter and infrastructure migration project.
The convenience, flexibility and scalability of the cloud is becoming a must-have instead of a nice-to-have. But modernizing a company's IT asset base should not be a rash decision. Cloud migration comes with many steps and challenges, so working with a cloud migration consultant to provide guidance is beneficial. Not one journey through cloud migration is the same, but companies of all sizes and industries can use these seven golden rules to increase their chances of success. 
Photo Credit: charnsitr/Shutterstock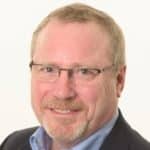 Jeff Ton ​ is the Founder of Ton Enterprises and Strategic IT Advisor to InterVision, a leading strategic service provider and Premier Consulting Partner in the Amazon Web Services (AWS) Partner Network (APN).