Expert tips for Safer Internet Day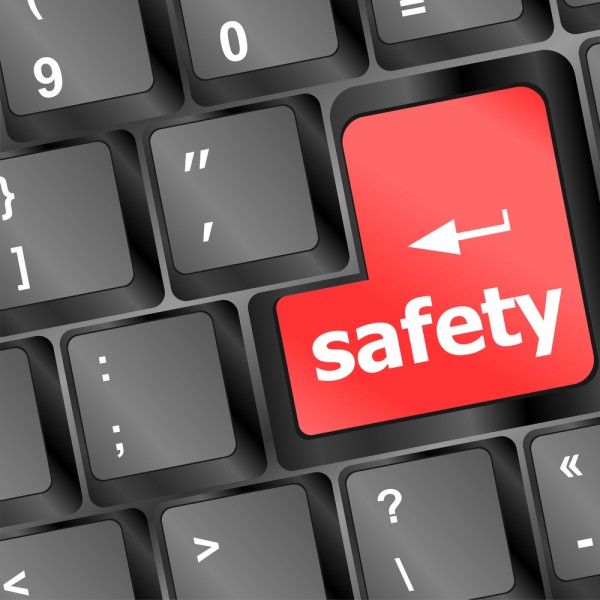 Today is Safer Internet Day, held annually to promote making the internet a safer and better place for all and particularly for children and younger users.
Industry experts have been keen to offer their their views and advice and we've put together a round up of some of the best.
Robert Prigge, CEO of Jumio says, "On Safer Internet Day and always, it is critical to recognize the need to protect minors online and hold online companies responsible for keeping minors safe while using their sites. The US is likely to follow in the footsteps of Ofcom, the UK's first internet watchdog, by implementing new legislation aimed to mitigate social harm, enforce age verification and remove legal protections for tech companies that fail to police illegal content. And it's time online organizations start preparing for those laws. As learning, communications and social interaction continue remotely into 2021, online businesses must implement stronger age and identity verification methods to regulate age-restricted content and purchases, while policing age on social platforms, to protect minors and ultimately take a stand against social harm and create a safer internet."
Ashish Gupta, Bugcrowd CEO and president believes consumers will drive businesses to take better care of data, "In light of recent data breaches and hacks, organizations have even more of an obligation to protect customer information. Consumer trust is drastically low regarding data privacy, with 79 percent of adults expressing concerns over how companies are using and collecting data. To truly make the internet a better place, enterprises must adopt crowdsourced cybersecurity as an integral component of security posture. By making strategic investments in a layered cybersecurity approach to protect consumers, who are ultimately the biggest victims when cyberattacks and data breaches occur, organizations can meet the challenges of a distributed workforce and protect sensitive data from evolving threats."
Luis Navarro, a co-founder at Totality Services, says, "The pandemic has meant that we're all at home using our connected devices more than ever before. Cybercriminals are taking advantage of this and using all kinds of new tactics to get you and your family to click on their malice content, including fake news, fake sites, wi-fi hacking and email phishing to name a few. Cybercriminals and their attacks are increasingly more sophisticated, so ensuring our young ones know what to do and how to identify the content is so important." He offers five tips to keep the family safe:
Choose strong passwords
Use a password manager
Use only legitimate websites
Turn on two-factor authentication
Don't open messages and attachments from people you don't know
Corey Nachreiner, CTO at WatchGuard Technologies, echoes this:
Authentication attacks and the data breaches that fuel them have become a daily occurrence. Cybercriminals have found incredible success using the troves of stolen usernames and passwords available on underground forums to compromise organisations using password spraying and credential stuffing attacks. These attacks take advantage of the fact that many users still fail to choose strong and unique passwords for each of their individual accounts. Just look at the dark web and the many underground forums. There are now billions of usernames and passwords from various breaches, widely available, with millions added every day.

Another way to improve your internet security posture, and that of your employer, is to use a password manager and multi-factor authentication (MFA) wherever possible. Password managers can help create strong, unique passwords for each and every one of your online accounts. This will ensure that attackers can't use one compromised credential to access multiple accounts. Combining a good password manager with MFA across all your important online accounts is the most effective way to prevent unauthorised access.
Liviu Arsene, global cybersecurity researcher for Bitdefender warns against the spread of misinformation, "Misinformation on the internet is now one of society's biggest battles. The ease in which social media platforms, website farms, and bots can be used to publish and amplify misleading content, means that there is more than just the obvious 'dark websites' to be concerned about, when it comes to using the internet safely. Website farms, that post and repost 'fake news' in an attempt to legitimise the content by making it seem that it's widespread, or social media bots that post and share misleading information in order to amplify it, are some of the most common tactics used to spread and 'validate' misinformation."
Photo Credit: fotoscool/Shutterstock