My first month with discovery+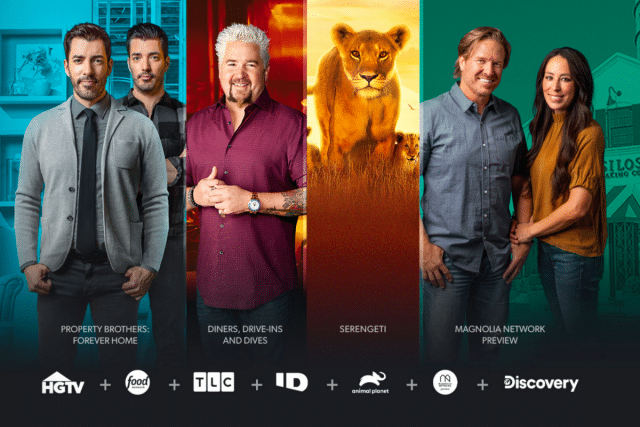 The Discovery Network started as the Discovery Channel, but it's grown at lot since the early days and now encompasses the Food Network, History Channel, DIY Network, HGTV, Lifetime, and more. There's a lot of content.
If you're a fan of the network's programming, as I am, then the new discovery+ streaming service (which launched in the United States at the start of January) will no doubt appeal as it's home to all of your favorite Discovery shows (past and present), plus a wealth of original content.
More exclusive shows will be rolled out over time, but for now you can enjoy the likes of 90 Day Fiance Universe, Amy Schumer Learns To Cook: Uncensored, Six Degrees With Mike Rowe, and Bobby and Giada in Italy.
Do you watch DIY's Home Town? Co-host Ben Napier is a great woodworker and you can catch his new show, Ben's Workshop, only on the streaming service.
Like other such services, there are apps available for set-top boxes like Roku, Fire TV and Apple TV so you won't be stuck watching shows on smaller screens (although you can if you choose to).
I've been with discovery+ since it launched and it's been fun. The shows are great, mostly. I guess what you'll get out of it depends on your taste, but this is content from channels I watch regularly, so there's always something on offer for me to enjoy.
The service works flawlessly, although it is a bit difficult to find what you want to watch, but this is a month into the service so that's likely to be improved.
Overall, I'd give it a B- grade at the moment. I've enjoyed the content, although I know it's another nickel and dime charge to me -- that's really what cord-cutting ends up being, a bunch of small charges that replace the big one from cable or satellite.
It's $4.99 per month with commercials and $6.99 without, so it's a lot cheaper than other streaming services. You can get a 7-day free trial so it's worth checking out.