Microsoft releases Windows Terminal Preview 1.10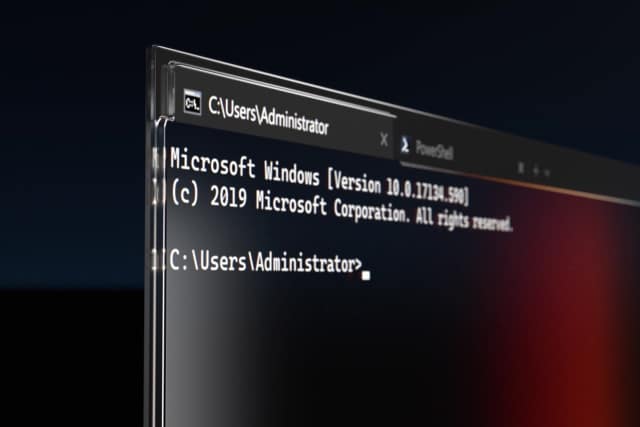 It has been a while since there was an update to Windows Terminal, but now Microsoft has released two key releases, both with huge changes and additions. On the stable side of things is Windows Terminal v1.9.1942.0, little changed since it was a preview build, but there is far more of note in version 1.10 (or Windows Terminal Preview v1.10.1933.0 for the completists out there).
In addition to the usual swathe of bug fixes, there is a new system of tray icons for quake mode, a new Command Palette drop down menu, various interface changes and much more. Another key change means that anyone running Windows 11 now needs to be using at least version 1.10 of Terminal.
See also:
In a change from previous builds, opening Terminal windows using Open Here will now open new tabs in the same directory, and the tab color picker's UI has been updated and refined. Anyone who mourned the loss of a UI for editing default settings for profiles will be pleased to see that it has now returned.
When quake mode is active, there's a new tray icon, and Terminal is now able to disable bold text in the renderer. But this is far from being all that has changed in this latest release.
The changelog for this release is quite lengthy as the Terminal Team has been hard at work:
Features
ALPHA FEATURE We had to update the interface in Windows that allows Terminal to act as the default console host.
Due to the change, 1.10+ is required with Windows 22000.65 and above.

We can now hand off WSL sessions, and Ctrl+C now works in handoff sessions (#10415)

We've reintroduced the UI that allows you to edit default settings that apply to all profiles, as well as arrow
buttons that let you revert individual settings (#10588)
You can now select a different default display language for Terminal in the Appearance settings (#10309)

JSON field preferredLanguage

Terminal will now present a tray icon when the "Quake mode" window is in use (#10179)
The closeTab action has to close tabs by index via the index field (#10447) (thanks @ianjoneill)
Screen reader users can now navigate the contents of the screen by attribute (color, font, underline...) (#10336)
Terminal will now render SGR 1 ("intensity") in glorious chonky bold (#10498) (#9201) (#10521) (thanks @skyline75489)
Changes
Bug Fixes
Performance
During heavy output load, we will spend a lot less time ...
Reliability
VT Support
RIS will now reset mouse mode and encoding (#10602)
DECSET 12 (enable/disable cursor blink) is no longer ignored (#10589)
WPF Control
We've fixed an issue in the WPF control's 64-bit build that resulted in hilarious colors (#10486)
Windows Terminal Preview 1.10 is available to download from the Microsoft Store, as well as from the GitHub repository.