Over half of enterprise workstations can't run Windows 11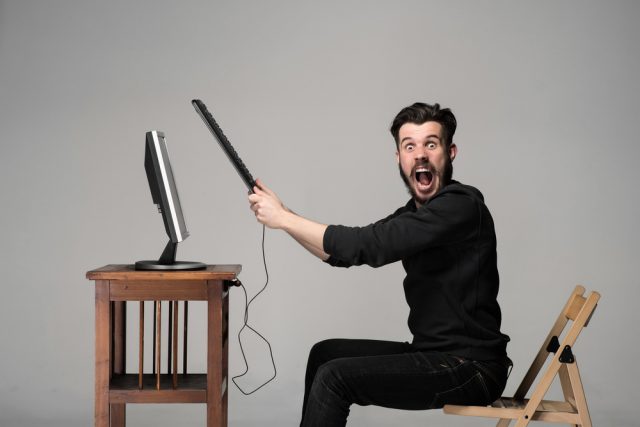 The latest research by IT Asset Management software company, Lansweeper, has revealed that 55 percent of workstations are not capable of being upgraded to Windows 11.
This will be an issue for enterprise IT teams looking at strategies to install the new operating system which begins its rollout from today.
Although Microsoft has allowed manual installs regardless of CPU, an automatic upgrade will only happen if three critical components of the computer -- the CPU, the RAM and TPM -- meet the requirements necessary.
The research shows that while the majority of workstations pass the RAM test (91 percent), only about half of TPMs (Trusted Platform Module) tested met the requirements -- 19 percent failed and 28 percent were not TPM compatible or did not have it enabled.
"Microsoft justifies the need for these requirements to allay security fears, as many devices won't be able to upgrade, even some that are fresh on the market," Roel Decneut, chief marketing officer at Lansweeper, says. "The flip side is that this may in fact leave a tonne of devices at even more risk of becoming vulnerable. Those who can't update to Windows 11 -- likely most businesses in the short-term -- will continue to use Windows 10. Microsoft plans to end support for Windows 10 in 2025, which means no more security patches for devices that can't transition onto its successor."
The full research is available on the Lansweeper site and there's an infographic summary of the findings below.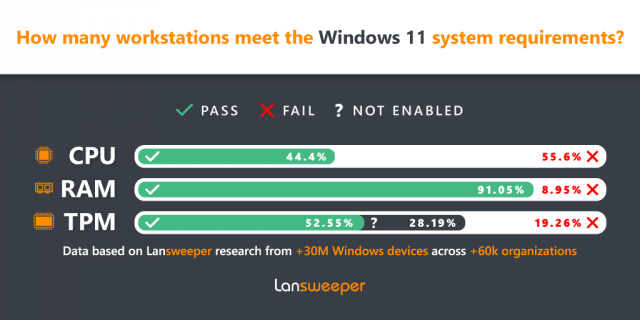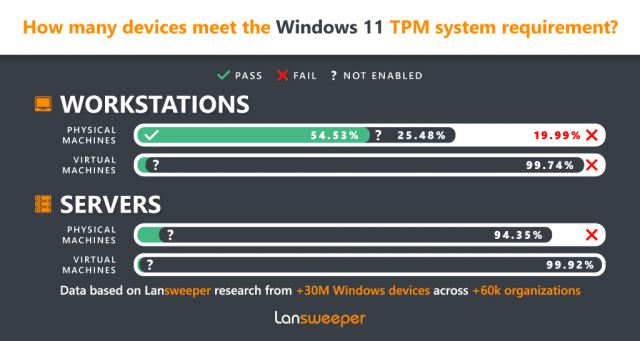 Image Credit: Master1305 / Shutterstock